Everyone loves to dance and to listen to some of today's best music hits. Just Dance 4 brings it back again and brings you the pop music and bright lights that you loved so much with the first three Just Dance games. It not only has great music and beats but it is also full of neon lights and colors and great dance routines.
Having friends over and dancing the night away to a fun and fearless soundtrack is what Just Dance 4 is all about and is great for you if you like to dance and is great for entertaining and just having a good time.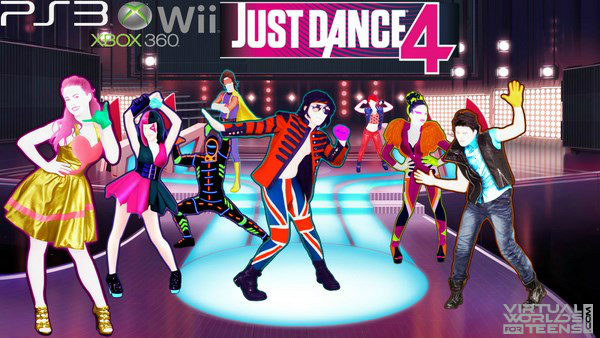 You can choose from two different dance modes: the Just Dance mode and the Sweat mode. The Sweat mode is the right choice for you if you like to have dance offs with your friends as you can play with up to three friends. By using the move controllers you can choose a song, and then copy the dance moves that the virtual dancer is doing.
Even though some of the dances are crazy hard there is no need to worry as it is nearly impossible to fail or do poorly on a song as the scoring system is forgiving. The best part is that in not time you will find that you can keep up with the songs and the dance moves and you'll be moving and shaking it like a pro!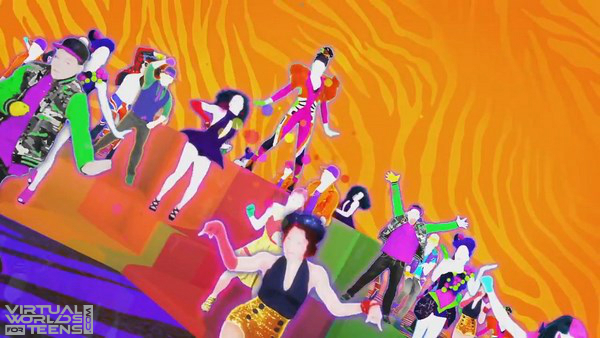 As you rack up the points from being an amazing dancer you get more mojo the better that you do and you get to see your stats after each performance. Your mojo adds up which allows you to unlock new playlists and fun electro mash-ups and different dances that will really get everyone pumped up and ready to dance. You can also do dance quests that unlock bonus content like earning five stars or getting all good moves. You even get dance quests if you strike the perfect pose during the chorus of the song.
The best thing about Just Dance 4 is that it is a great game for you to play whether you are with yourself or with a group of friends. There are fun songs that you can dance to with up to four of your friends and in these dances you get to link arms and dance around with your friends which make it even more fun.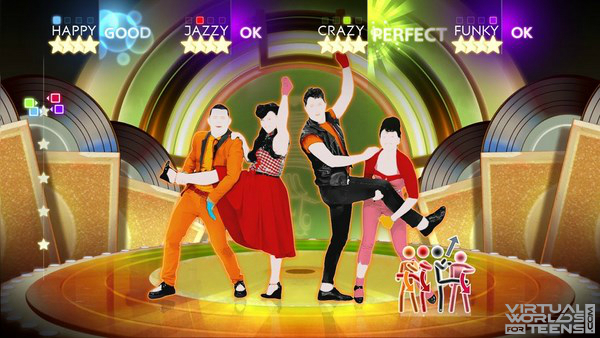 For more screenshots, click here.
This is a great game to get if you like to have peopled over for a good time at your place that involves dancing and great music that all of your friends will love. It has a 44 song track list that varies from pop, to funk, to rock, and electro.
Just Dance 4 is a fun game to play and you also get a good workout when you play it. If you are not much of a dancer and want to pick up some new moves then it can help you with that too. You can also just sit and watch as your friends have a good time.
Watch more videos on their YouTube channel: Just Dance 4 on YouTube.
Sooo, did you think this game looks cool? If yes, Like!