Fans of fashion games and the fashion world as a whole will fall in love with Juliette's Fashion Empire. You are Juliette, a design who wants to create her own fashion empire and raise it up in the world. She is going to do this by exploring some of the biggest fashion cities in the world and outselling some of the biggest designers there.
While this might seem impossible to you, it is far from that in this game. With the determination to do it, you will be able to see great success with your fashions. Along with the mini games offered, this is an incredibly entertaining game for anyone into fashion.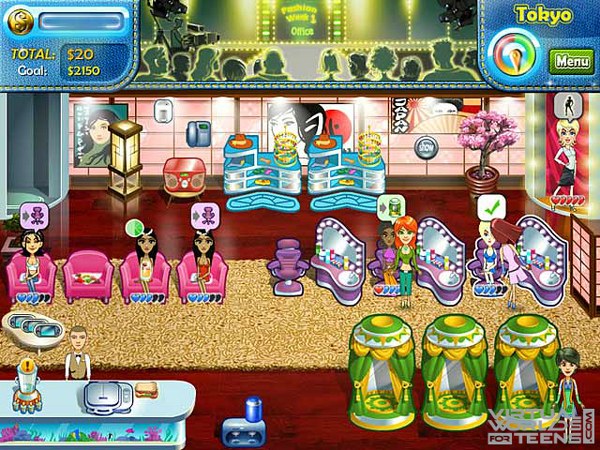 Your main goal in this game is to prepare the models for the catwalk. They have to look good if you want your clothes to look good, after all. This is not just a dress up game, however. It is a time management one, which means that you are on the clock. You have to get them dressed and onto the catwalk while still making a lot of money from it all. You need to go through the stations and make sure that every model is given what she needs to be ready to dazzle.
As you play, you are going to earn more and more in game currency. This currency can be used to hire help and upgrade your equipment. By doing this, you will be able to make the game much more easier to handle. You will have characters who are capable of doing the work as well as much faster, better equipment.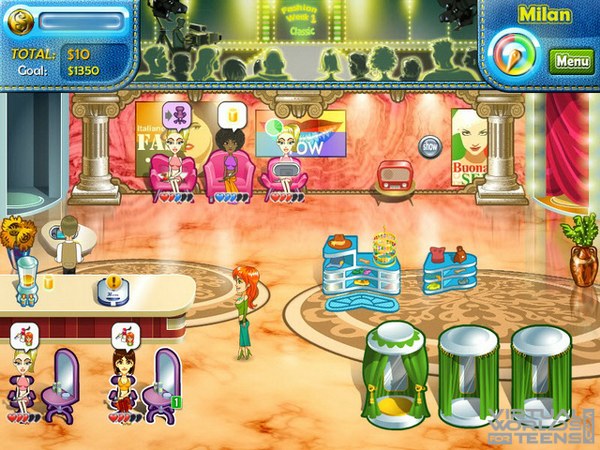 When trying to get this done in a timely manner so that you can earn more money, you are going to want to make sure that you save enough for these in game upgrades. You should also remember that, while the staff will not move to different stations, you can put the them where they need to be.
When you progress through the game, you are going to be going to different cities. From New York to Paris to Tokyo and several others, you are going to be where the action is, at least concerning fashion. You will be able to make it in some of the biggest cities and earn quite a bit of cash in the process.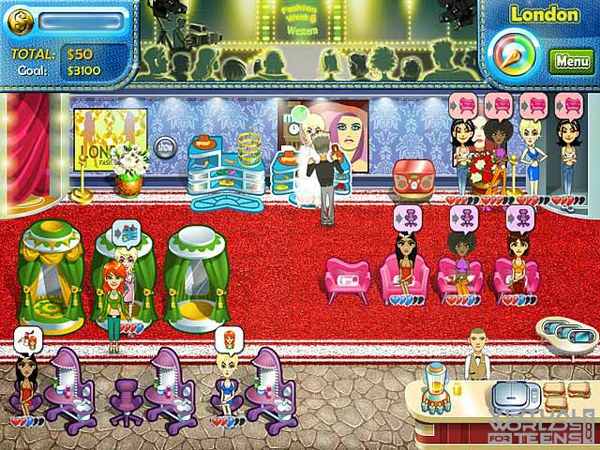 For more screenshots, click here.
You just have to remember to continue to upgrade your equipment and hire more staff. While that is going to be costly, it is necessary if you want to succeed. As the game becomes more difficult, you need these upgrades on your side.
Fashionistas are going to adore Juliette's Fashion Empire. This is a highly entertaining game for anyone who enjoys fashion as well as time management games. You are going to be getting the models ready while even playing various mini games. When you start to earn more cash, you should remember that you need upgrades. Hiring staff and updating equipment will help you to play the game much more effectively and will help you to be much more successful.
Watch more videos on their YouTube channel: Juliette's Fashion Empire on YouTube.
Play Juliette's Fashion Empire NowMore Games Like Juliette's Fashion Empire
Sooo, did you think this game looks cool? If yes, Like!