NOTE: this game has been discontinued. Find similar games here: Fashion.
If you love fashion and like to play games that are super fun and involve fashion than Jojo's Fashion Show is a great game for you. Many players that have played Jojo's Fashion Show World Tour absolutely loved it and found that not only was it fun that they got to dress up and design clothing for the model's but the story behind the fashion was also fun.
If you like the drama and the gossip that takes place in the fashion world as well as designing outfits and dressing your models than this is the perfect game to play. Best of all it's a free version of Jojo's Fashion Show!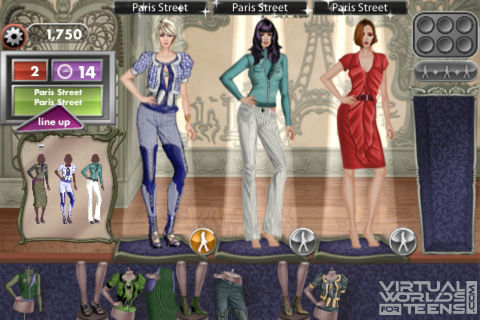 In Jojo's Fashion Show world tour you get to travel across the world with your models. You get to pick your favorite outfits from racks that are full of clothes that come in every vibrant color you could possibly think of. As you travel around you get to pick new models and new outfits for each show but the fun does not stop there.
Although the fashion and designing is an important part of the game there is also a fun and exciting story that is going on as well. As you go from place to place you will have to deal with the gossip and the scandals that follow you and also figure out who your real friends are.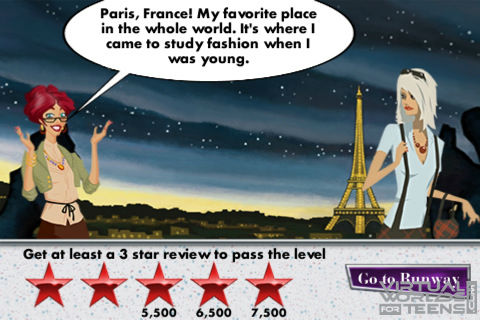 You get to put the newest fashions on your models as you go from city to city and country to country as you help JoJo capture her dreams of being a global fashion power. This game has a lot of glitz, glamour and excitement and you can even play it on your iPad or iPhone as it is made by iWin the same people that created Jewel Quest.
This game has great HD graphics which all for you to really enjoy the colors of the clothes that you are looking at, and as you play and travel especially for the Paris Tour the sights and colors are all brought to life by the great graphics and bright colors. The great graphics make playing this game even more fun and adds makes you feel like you are really in Paris with the models and JoJo as she works to make her dreams and yours come true.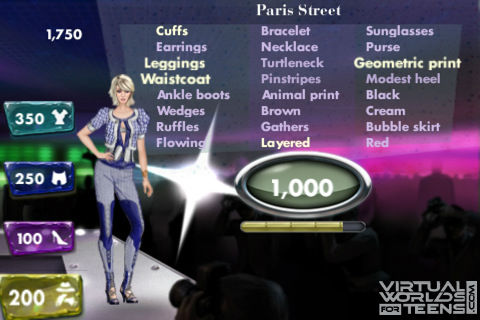 For more screenshots, click here.
JoJo's Fashion Show-Paris Tour is a great game for you if you are interested in fashion and like to play games that involve designing clothes and picking out outfits for your models. You also get to take part in all of the scandals and gossip that are a big part of the fashion world as well as finding out who is there to help you achieve your and JoJo's dreams and who is there to try to crush your dreams.
This game is a great way to not only play at fashion but you may actually find new styles and designs that you like and want to find in the real world.
Watch more videos on their YouTube channel: Jojo's Fashion Show – Paris Tour on YouTube.
Jojo's Fashion Show – Paris Tour is free to play.
NOTE: this game has been discontinued. Find similar games here: Fashion.
Sooo, did you think this game looks cool? If yes, Like!