NOTE: this game has been discontinued. Find similar games here: Fashion.
Jojo's Fashion Show 2 is the must have PC game, download, and iPhone app of the season! Jojo and her daughter Rosalind will help you showcase your stellar fashion sense on runways in locations from L.A. to Berlin
Your goal is successfully complete fashion shows so you can make your way up through the ranks, completing each level.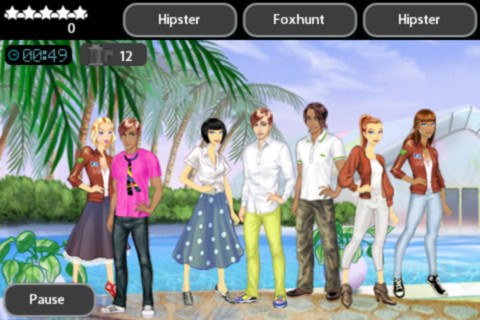 Jojo's Fashion Show 2 offers you many great features:
6-8 hours of game play with out any repeats.
50 levels to play
Male and female models
Photo Mode, which allows you earn points for snapping accurate pictures of your models.
Deep game mode
Fashion "Dos" and "Don'ts"
Before a new level begins, a dialogue will occur between Jojo and either her friends or other people to help you and Jojo host a sizzling fashion show with an interesting storyline.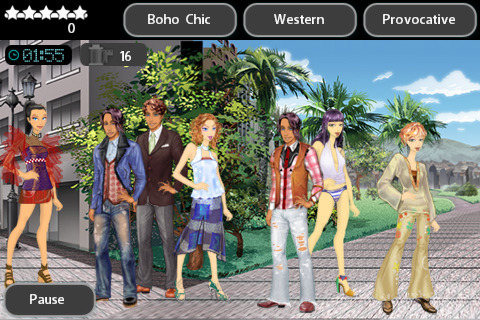 Once you have fully dressed your model, you will then see blue numbers in the bottom left side of the screen. This timer tells you how much time you have to hustle your model to the runway. To hurry your fully dressed model to the runway, simply click the pink icon located to the right of the fully clothes, themed model.
Be sure to remember to cover all aspects of your model before you send them to runway. Each model you dress, and send to the runway will affect your score. So don't forget the shoes! If you do, points will be deducted from your score.
For more screenshots, click here.
As you progress through the levels, it will become easier to dress your models for themes like: "Bollywood," "Sock Hop," "Provocative," and "Conservative." Each level you play furthers your experience.
Jojo's Fashion Show 2 is not only for girls. Guys can have their fashion sense challenged through the fun, interactive fashion challenges. Plus your fashion awareness may be enhanced through the various mini games incorporated throughout the 50 levels of fashion week game play.
Be the first of your friends to successfully complete each fashion week fashion show, and improve your fashion knowledge along the way with Jojo's Fashion Week 2.
Watch more videos on their YouTube channel: Jojo's Fashion Show 2 on YouTube.
NOTE: this game has been discontinued. Find similar games here: Fashion.
Sooo, did you think this game looks cool? If yes, Like!