NOTE: this game has been discontinued. Find similar games here: Fashion.
If you are looking for a fun and social game that you can play online, Innerstar University can be a fun outlet to play games, socialize and create a custom avatar and university dormroom that accents your individual style.
When you create an avatar for the very first time for the university through the American girl website, you can select many different options including outfits and hairstyles and then adjust their personality to match your own.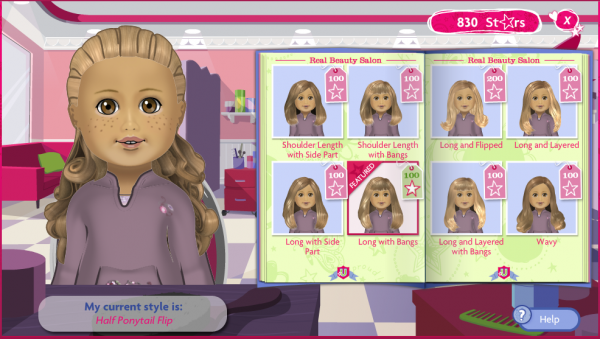 You can create avatars which can enjoy the same skills that you have and also share your same interests. This will make it easier for you to meet up with other people online who are similar to you and that you can get along with.
Playing the game is somewhat similar to attending a real university. You have your own dorm room and can explore the campus as well as participate in many different on campus activities. By learning about how to be a good student and outfitting your avatar with the proper supplies you can get through challenges and also become a great student.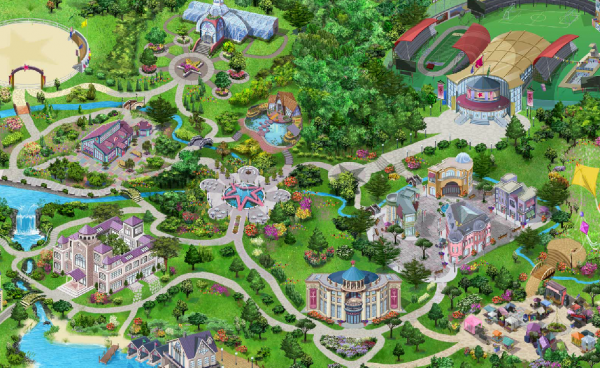 There are many great mini games in this including an art studio, horse racing, sports minigames, dance minigames and yoga minigames just to name a few.  These games help you to earn points which you can spend in the campus store on school supplies as well as in the shopping square where you can buy new hairstyles and outfits for your avatar. Once you have built up a good sized wardrobe you can change your clothes often when you go back to your residence room. By changing up your clothes often you can work to have your own unique style and to change your clothes with your moods.
One of the most fun parts of this game lies in the 5 points plaza. In this part of the game you can meet up with other people who are playing the game and chat about anything you want. The five points plaza is a fun place to meet up with new friends and friends from real life, to compare your high scores in the mini games and to just chat about life and the game.
For more screenshots, click here.
Five points plaza is a fun addition to the game that makes it easy to connect with new people and to show off all of the items that you have worked very hard to get in the game.
If you want to know more about what college/university life might be like, want to meet some new friends or just want to play some fun games, Innerstar University has it all and is very easy to download. The game can get quite addictive and there are many fun games to play across the campus. Exploring the campus can take time but you can also find many secrets and new minigames. The social feature in the five points plaza also gives you a great network to connect with and could lead to some new friends. This game comes highly recommended!
Watch more videos on their YouTube channel: Innerstar University on YouTube.
Innerstar University is free to play.
More Games Like Innerstar University
NOTE: this game has been discontinued. Find similar games here: Fashion.
Sooo, did you think this game looks cool? If yes, Like!