Socializing with others and making friends is now so much easier thanks to iMingle. A social partying game, it gives you the chance to chat. There is not a lot to it, focusing more on basic gameplay and features rather than overcomplicating everything, but it does what it does well. When you want to chat or meet others, this is the best option. It works for anyone, regardless of where you are in the world or what language you speak, this is a great social game to pick up. As long as you have access to Facebook and an account on there, you can hop right into a room or make your own and start chatting.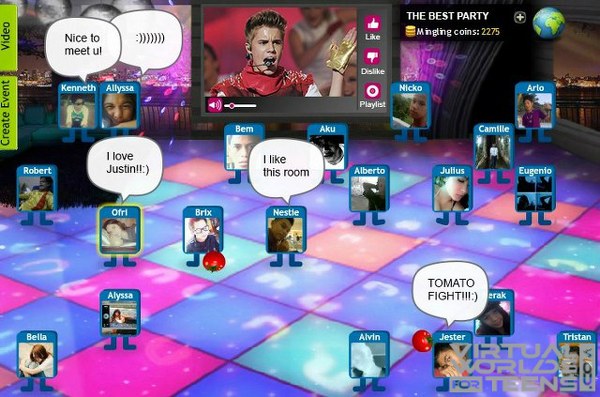 You are not making your own avatar, dressing up, or getting into an imaginary world. The purpose of iMingle is to give you a simple, straightforward place to chat with others. It is a Facebook application that you access using your Facebook account. It will connect you to the app like any other Facebook app does, and it will use the picture that you have as your display picture. There is not much for you to do in terms of personalization. Your account will use your Facebook account for signing into and using the service.
When you enter, you will have two options – you can go into the lobby to find a room or you can make your own. Both work great, depending on what you want. If you want to go to someone else's party to see what is up there, you can check out the lobby and browse for a bit. Find the room with the people and name and everything you need. The information remains simple so finding one is going to be easy. If you want to make a room, you can set everything to your preferences and then wait for people to show up.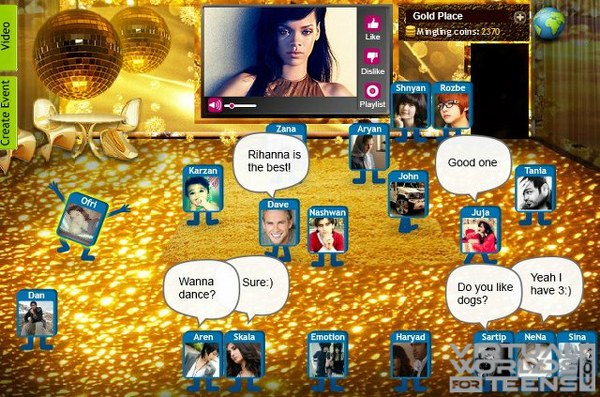 Either option will give you access to a lot of people. Millions use iMingle to, well, mingle. They like the simplicity of it, the features, and the accessibility to people from all across the globe. You can chat with someone of your own language just as easily as you can chat with someone in another country. You can chat based on interests, too. Finding people with whom you can get along is the easiest thing possible. If you tire of a room you are in, you can always jump out and find another.
This is all about partying. The rooms and setup give you the chance to party to your heart's content. Find a room, get together, listen to music, and watch videos. You can share videos and have everyone take part in viewing it, or you can set up a playlist that everyone can enjoy. In your own room, you can have whatever you want going on inside.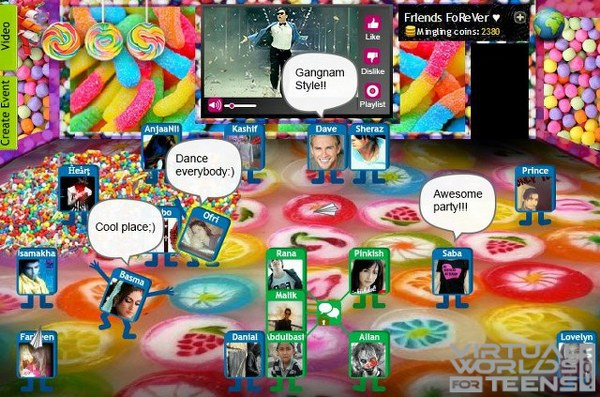 For more screenshots, click here.
iMingle is perfect for the social butterflies and the partiers. It is the easiest way to meet and have fun with others, and all without leaving your home.
iMingle is free to play.
Sooo, did you think this game looks cool? If yes, Like!