NOTE: this game has been discontinued. Find similar games here: Simulations.
I Am Fam is a cool new game that is brought to you by American Family Insurance. You start out the game by choosing your avatar and customizing it. You can choose from unique hairdos, outfits and accessories to make you person as much like you as possible.
The next step is to choose a career and a home. You can choose from things like an artist, or a business person, and a ranch or modern style home. I Am Fam is a family simulation game where you will start a family, take care of your home, and try your hardest to become the happiest family among all your social media friends.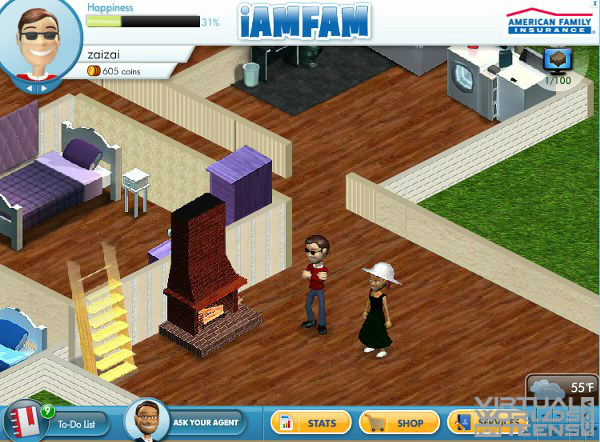 In the game you will climb the social ladder, hopefully meet the love of your life, have children and pets, and ultimately run your life in the way that you want.
Throughout the game you will have options to add to your wardrobe and decorate your home. This is a sim game that will keep you busy for hours and hours. You start out the game with 400 coins and there is potential throughout the game to earn more money. Each player has meters next to their names showing how happy they are and this is what entails your score.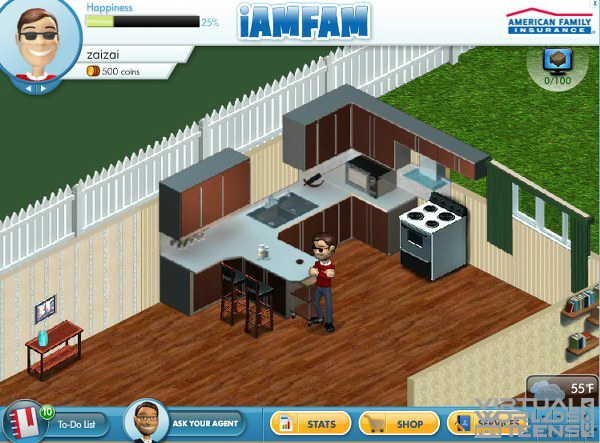 The way to keep your family happy is by having a clean house, moving up in your career, filing insurance claims for disasters in the home, getting married, having kids, relaxing and more!
There is a to-do list that shows you what you should do during gameplay. You can use this as a guide to show you what you need to do next during the game.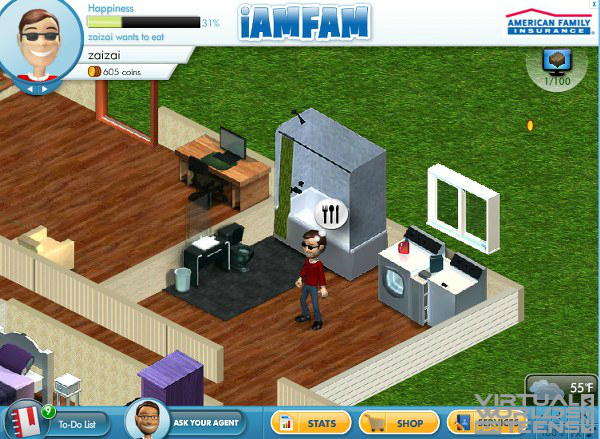 For more screenshots, click here.
The game controls are easy to use and the graphics and interface are awesome. Moving your avatar is pretty simple and you will catch on pretty quickly. You will also notice that items in your home are interactive, such as the television and sofa. You can click on these items and get your character to interact with them.
A store is available for you to purchase things for your home. This game is addictive so you are going to be at it for hours! Sign on today and get ready to have a blast. As the game progresses you will find that there are so many features it can't all be mentioned here. Get ready to be the happiest family in the neighborhood on I Am Fam!
I Am Fam is free to play.
NOTE: this game has been discontinued. Find similar games here: Simulations.
Sooo, did you think this game looks cool? If yes, Like!