Collect all of the best hunters and get into fights in Hunter X Hunter Online. Based on the anime and manga, this gives you all of the characters that you already know and love. You are going to collect characters from the actual anime and manga, fight them against others, play in an online world, complete quests, and prove that you are the best. Find the perfect combination of characters to have the most strength in the game. Show off and fight alongside others, trying to get ranked. You can even play in PvE to gain more rewards and to truly become the best in the game.
If you have watched the anime or read the manga, you know what Hunter X Hunter is. Hugely popular and with fans all across the globe, it is one of the biggest anime and manga names out there. Nearly everyone knows the characters' names and the universe, and they all want to be part of this universe in some way. Hunter X Hunter Online gives everyone that option. You can join in the fight with the heroes that you already know and love, and you can collect your favorites. Grab all of the heroes and find the ones that you want the most.
Since it is similar to the original universe, it is going to feel far more engaging and exciting. For fans of the series, this makes the game worth your time. It is everything you love, put into a world you can join. For anyone who has not read or watched it, you will still love the game. The content of the game is exciting enough that anyone will want to play.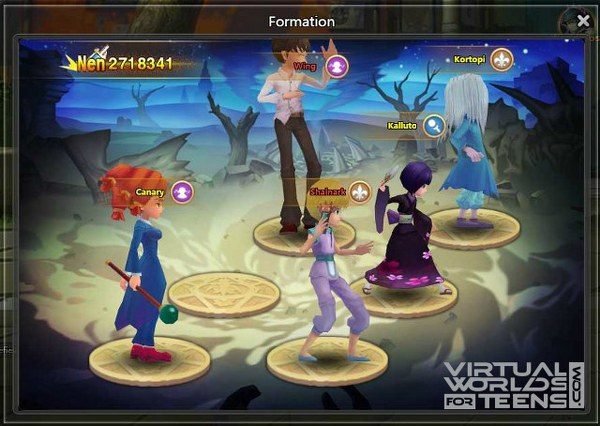 A large part of Hunter X Hunter Online is the fighting, of course. Most of the content comes from battles. To battle, you are going to need to collect characters. Each character is unique and offers specific advantages. You have different types, too, like tank and support. You want to get all of them if you want to build your perfect team. Each one is crucial to your success and to building a top team.
You will want to assemble a good team. The battles are automatic, with no input from you. Due to this, your only power comes from choosing your characters and their formation. This is a strategic element to the game that requires a lot of thought and good fighters. Pick the ones and their places that will work best for you.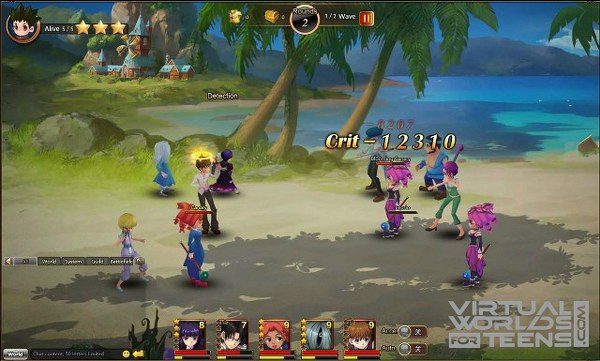 For more screenshots, click here.
Alongside regular battles, you have daily and achievement quests. These will have you fighting monsters and completing tasks to earn great rewards. You can also fight in the PvE area, showing off your strength and strategy. There are a lot of ways for you to battle, and a lot of ways for you to earn rewards, here.
From battles to strategy, everything in Hunter X Hunter Online will excite you. Whether a fan of the series or not, it gives you everything you could want.
The key to success in Hunter X Hunter Online is having the right characters in the right formations. You can let the battles play out on their own, so make sure you have a good mix of DPS, support, and tank heroes. Take on world bosses or the challenging Sky Arena to reap the greatest rewards and advance your heroes and gear to unlock their greatest power!
Hunter X Hunter Online is free to play.
Sooo, did you think this game looks cool? If yes, Like!