Create a Hollywood star and become part of this crazy world in Hollywood Story. You are going to make movies, hang out with other celebrities, rise to fame, and prove that you are the best around. Build your fan base, hang out with friends, and do so much more, too. There is a lot for you to do as a rising star, and you are going to want to do it all. Show the world your talents and beauty, acting in movies and walking red carpets. You can do all of this while progressing through the story and unlocking more to see and do throughout it.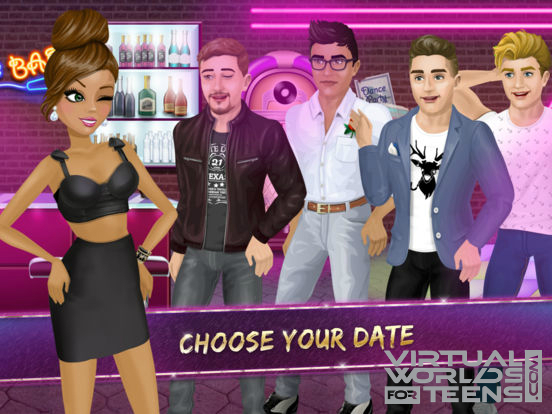 Make your own Hollywood star. You are going to customize your character, however you want, to look like the next big Hollywood star. Choose your hair and outfit, and everything you want, and go out into the world. You can make a unique character unlike any other celebrity, and you can do everything that you want to do. This is your star and your story, so make it what you want.
The point of Hollywood Story is to make movies. With your new Hollywood star, you are going to start filming the next big movies with you as the star. Choose the movies to film, make them a success, and rise in the ranks as a celebrity. Promote them to help them succeed even more, pushing them towards blockbuster status. Along the way, you are going to start building your fan base much more than you thought you would. Start your journey to the top, make more and more movies to become the biggest celebrity in the game.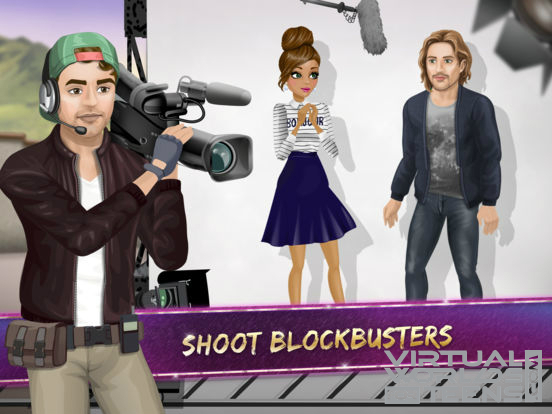 You can even do more if you want to build your star status and your fan base further. Everything from designing your own perfume to starting your own clothing line is possible. All of these will push you up and help you to succeed, and help you to bring more fans to you. Become a top star through everything that you do.
As you progress through the game, you are going to unlock more locations. While Hollywood Story is primarily about Hollywood, there are far more places that you, as a celebrity, will want to visit. Beverly Hills to Manhattan to Las Vegas, you want to explore them all. Enjoy the celebrity treatment in each and enjoy what they have to offer. You are going to have the chance to explore them all, and have far more activities, as you dig deeper into the game.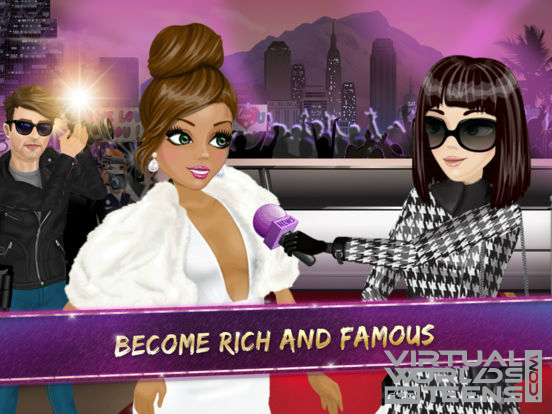 For more screenshots, click here.
Hang out with celebrities and friends, get your photo on the front of tabloids, watch friends' movies, and show off your own movies throughout Hollywood Story. There is a lot for you to do, all working towards you becoming a top celebrity. Show the world that you have what it takes to not only succeed in the world of Hollywood and films, but also become the best. Prove that you are the next big Hollywood star on the rise and that you are going to take over the industry.
With so many elements built into the game and a huge amount of story content Hollywood Story is a great iOS based adventure.
Watch more videos on their YouTube channel: Hollywood Story on YouTube.
Hollywood Story is free to play.
Sooo, did you think this game looks cool? If yes, Like!