High School Fashion: Makeover Salon is a game where you can take fashion to a new level. Help Angie, Kara, Talia and Paige get ready for a whole new adventure! You can explore different hairstyles, try on all types of makeup and dress these girls up in trendy new accessories to get them looking their best.
Whether it's Prom Night, the big Pep Rally or a vacation to Paris, the girls of High School Fashion want to look like a million bucks as they hit the town in this hot new game from FunLoop!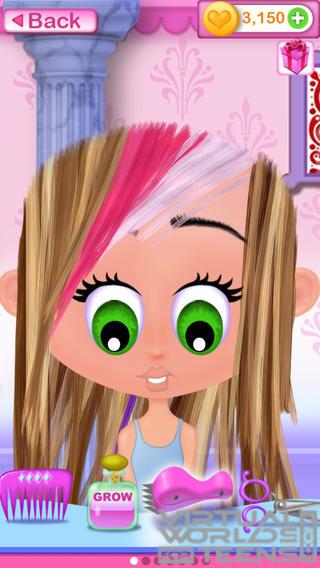 You can choose from these cute little avatars with big bright eyes and dress them in some very cool looks. It doesn't matter if you like short dos or long bangs; High School Fashion: Makeover Salon has looks for every kind of taste. Make your avatar to look what's pleasing to your eyes. There are so many different hairstyles and colors to choose from you are going to have fun for hours as you try on different looks with your avatar.
Are you into hairdos and making over people? Do you think you have what it takes to make these girls look awesome? No doubt you will have a great time skimming through looks and getting these girls glammed up just how you like them!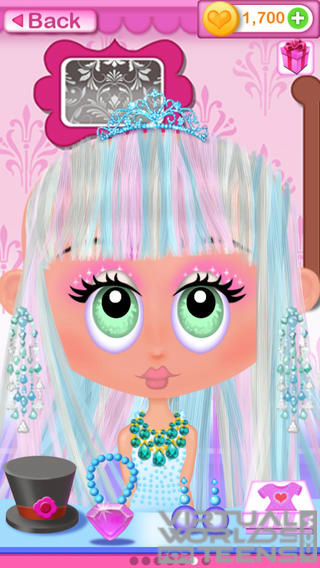 Maybe there's a school dance tonight. You are going to want these girls to show up with the hottest looks in the building. What's great about this is that YOU are the beautician! Create the look that makes the crowd turn heads as these friends walk by.
What's great about this game is the fact that you can act as an actual stylist. You can shampoo their hair; blow dry it out and even cut and stylist just like a beautician in their own salon! If you haven't already downloaded this app then you are truly missing out on some great fun!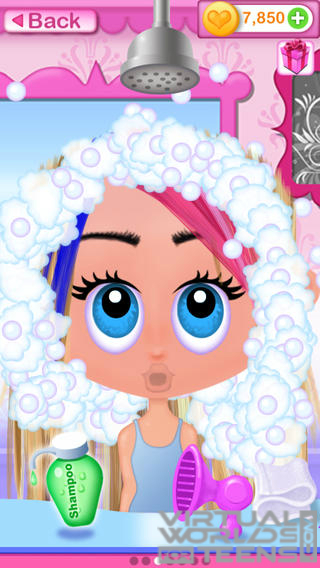 For more screenshots, click here.
Take on the stylist chair as you create some of your own cool and unique hair statements. This is truly a game that will keep you busy for hours as you create and primp your avatars into beauty queens. This is a game that will make you feel like you are in the salon or being a stylist to the stars. You are at the mercy of your tools and your avatar as you make some awesome looks!
High School Fashion: Makeover Salon is free to play.
Sooo, did you think this game looks cool? If yes, Like!