Henri is the new kid at school in Henri's Secret, and, as the name suggests, he has a secret he is hiding. Lyla is curious about what he is hiding, especially as their relationship progresses. As she gets to know him, and to see what dark secrets lie beneath the surface, the story will unravel. Play through this enthralling romance story of two young teens, living through high school and some extraordinary occurrences. Help Lyla through every situation with reasoning and skill, unlocking the truth and exploring the deep story here. With multiple options, you can always replay later to see the entire story for yourself.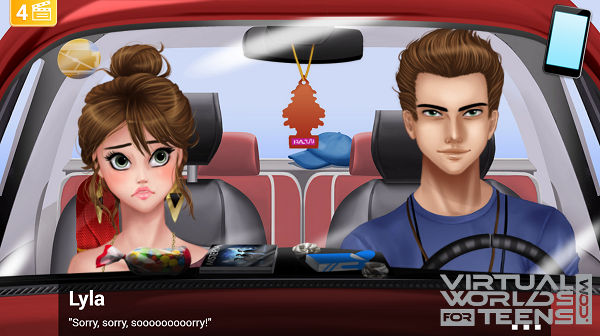 When you first enter the world of Henri's Secret, you are in a story of high school romance. You play as Lyla, the popular girl in school. She is someone that everyone loves and that everyone wants to get to know. Her love interest is Henri, the new kid. While they do not know each other well in the beginning, you are about to change things. Henri, reserved and intelligent, sets Lyla's curiosity off. He is strange and full of mystery – more so than you realize. She wants to get close to him and to learn more about what he hides.
You are going to accomplish this through continuous chatting and story progression. It works like any other visual novel. You have choices at certain points, and you go through the story to unlock an ending. Here, though, it is about more than love. The story is where this visual novel shines, which is the most important aspect of it. You have twists and turns, and only one romantic interest. It is going to grab you and pull you in, giving you a story unlike most others in this genre.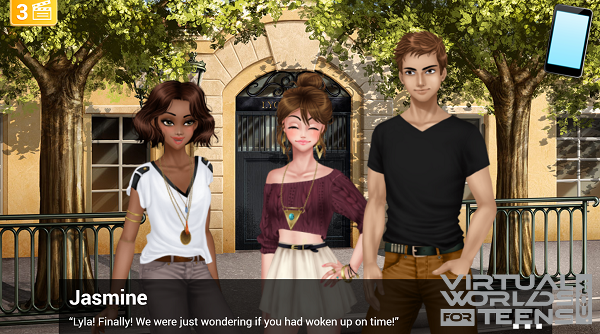 Henri's life and secrets will take you on a dark journey, one that will reveal his true self and his true life. You will see why he keeps to himself and what he is hiding, all with your own eyes. As you navigate his life and your own, finding love in each other along the way, the story will grab your emotions and run deep. It is perfect for any age, any fan.
The art and animations are fantastic. It looks different from most other visual novels as it does not have the anime style art. Its art is more western, something you do not see often in this genre. It looks good, too, and helps to bring the characters and settings alive. The animations are part of why it can do so well with this. Characters have animations, something you do not see often, that add more life to every scene.
For more screenshots, click here.
Every part of Henri's Secret works. From the story to the mechanics to the art, it is everything you want in this type of game. It stands out as a visual novel while giving you everything that you could want out of the genre. Feel fulfilled from the moment you begin the story.
Watch more videos on their YouTube channel: Henri's Secret on YouTube.
Henri's Secret is free to play.
Sooo, did you think this game looks cool? If yes, Like!