Hatchlings is a cute and fun game that is going to make hunting eggs more fun than it has ever been. There is a large selection of eggs available, numerous species, and plenty to collect. Make sure that you find and hatch them all in order to collect as many as you can, of course.
You will be able to hatch everything that you want to hatch. If you want a lemur or a unicorn, hatch them. There are also various other types here, like dragons. They are all waiting for you to hatch them and bring them to your Hatchlings family.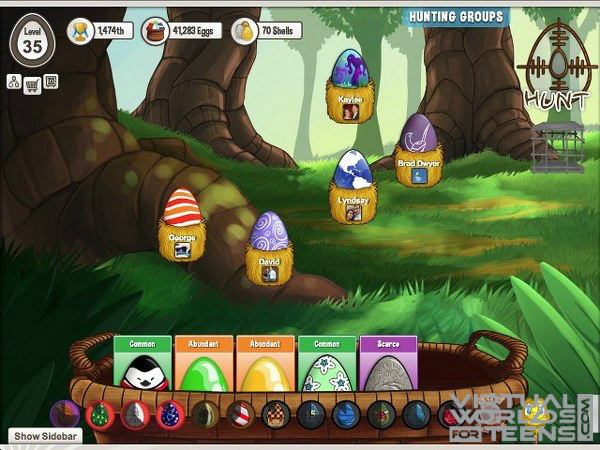 Hunting eggs is the big part of Hatchlings. You are going to need to complete various series, like the Dragon Series, in order to collect the eggs. When you start out, you are going to be collecting some of the simpler eggs. As they appear, make sure that you pick them up.
Some will not be of any help, but others are going to be part of your checklist. Even if the eggs are not part of that checklist, you should still collect them. This becomes important later on in the game when you begin hatching them, at least if you want to hatch all of them.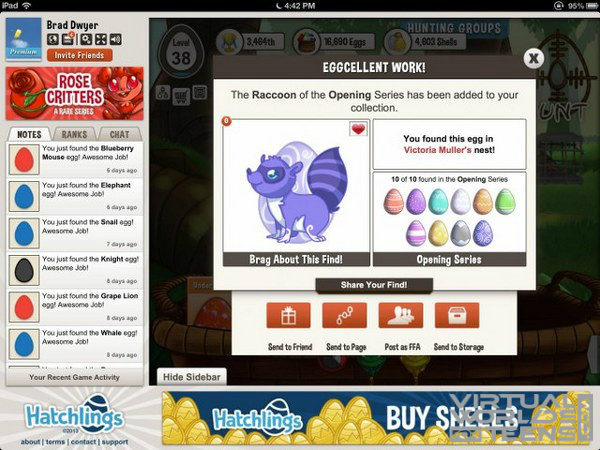 As you complete series in Hatchlings, you are going to be able to unlock other types of eggs. An example here would be the one listed above, Dragons. Dragon eggs become available after completing some of the earlier series that you are given. This unlocks more eggs for you to collect, and this is going to continue happening as you progress through the game.
Make sure that you pay a lot of attention to your checklists is you want to unlock all of the series that are in the game. This is how you receive rewards and get to do more.
For more screenshots, click here.
Hatching the eggs is simple. When you first start playing Hatchlings, you are going to be told how to do this when the time comes. You will see the option appear on your screen and you will be given a choice of what eggs to hatch of the ones collected.
All of those eggs will be in your basket and you just have to drag one to the hatching icon. Hatching times are different between eggs, changing because of type and rarity. Unlocking more eggs gives you the chance to hatch more types of species to add to your collection.
While there are some very rare eggs, if you keep at it you can find them all and there are new collections released every week. You don't have to add all of your friends to the game but there is a better chance of finding the eggs you need if you do. Despite that restriction Hatchlings is really fun to play and its a great feeling when you get that rare egg.
Hatchlings is free to play.
Sooo, did you think this game looks cool? If yes, Like!