Happy Pet Story welcomes you to a fun filled world of virtual pets and mini games that will keep you busy and excited. You will also have a house of your own that you can decorate as you would like. The environment is great as you are in a town that's full of humor and animal pals that are not only happy, but will make you happy as well.
You will be raising your pet in a virtual world that fits right in your pocket. When you get bored you can pull it out and begin playing mini games, or check on your pet and make sure it's not hungry or bored. There are hundreds of different items that you will be able to collect, with tons of cute accessories and outfits. There are so many you may have issues figuring out which one to wear for the day.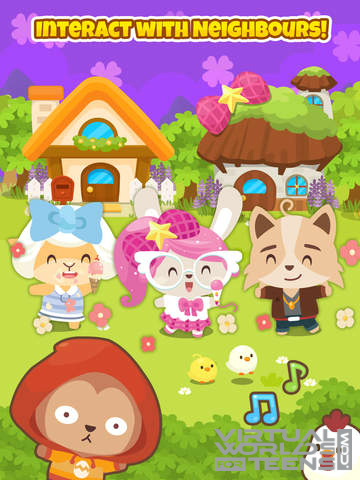 The streets around town are filled with various shops that you can explore, or cafe's where you can just sit back and relax. You will be able to invite friends form all over the world to join you in the town and you will be able to show your awesome home to others, so get your decorating skills ready! You will even be able to visit other towns as well and see how others have used their skills to decorate their homes.
Building friendships are a major part of Happy Pet Story as well, as you get to interact with neighbors who could be physically located anywhere in the world. The dialogues are quite funny, and will keep you laughing throughout. There are daily requests, and rewards as well.
As you create your dream house, your imagination is your canvas, add your personal touch to bring it to live. You will be watching your hose increase with time into what you've been picturing.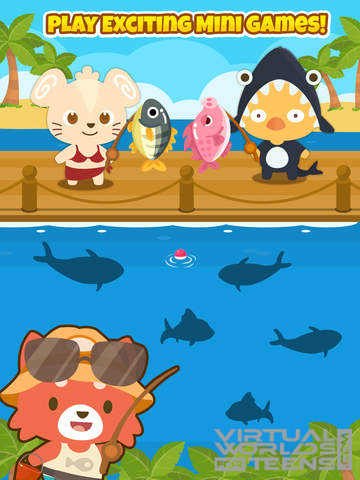 Your virtual pets want the best home they can get, so you will have to create a great life for your pet as you dress it up in one of the many outfits available. You will then take care of it, and your home as you decorate to show off to your friends. You will then get to visit others and get inspired to do more to your own home! The fun and enjoyment is endless.
Progress is a big part of Happy Pet Story. If you don't level up in-game, you can't unlock rooms in your house, plots to plant crops on, and so on. It's easy to earn levels, though: simply play mini-games with your fellow villagers! Successfully completing a mini-game earns you experience points, among other bonuses. Mini-games include precision-tapping on passing balloons, rock-paper-scissors, and tapping out a simple rhythm, and there are also those that are simply there for collection's sake, like fishing and farming.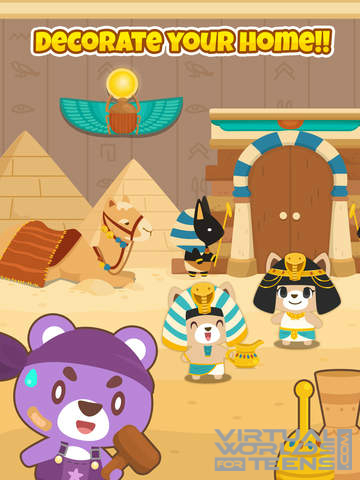 For more screenshots, click here.
You may step out of your house and right into the street filled with animals, such as Whiff, a monkey with a farting issue and a great poker face. Then there's Albert, a wolverine who has a career as one cranky professor, and Bubbles the popstar.
No matter if you are just trying to find a way to pass the time, or if you just really love virtual pets and creating virtual homes, using your decorating skills or simply playing the fun mini games that are available right in your pocket, Happy Pet Story is a great game with many features. If you like Animal Crossing or Pet Society, you will enjoy this one.
Watch more videos on their YouTube channel: Happy Pet Story on YouTube.
Happy Pet Story is free to play.
Sooo, did you think this game looks cool? If yes, Like!