NOTE: this game has been discontinued. Find similar games here: Simulations.
Are you a fan of those games that allow you to nurture and care for an adorable, virtual being?  Well, Happy Baby is a facebook time spender that switches up the usual cuddly pet for a chibi baby. Yes, you can raise your own little one and chat with other online "parents" in this social network play time offering.
You can dress your customized baby for all seasons and holidays as he or she grows into a toddler. Provide an education, great toys, loving pets, and a wardrobe fit for your growing wee one, in this delightful glimpse into the joys of parenthood. You can set up various backgrounds and scenery to suit the time of year, or simply your mood.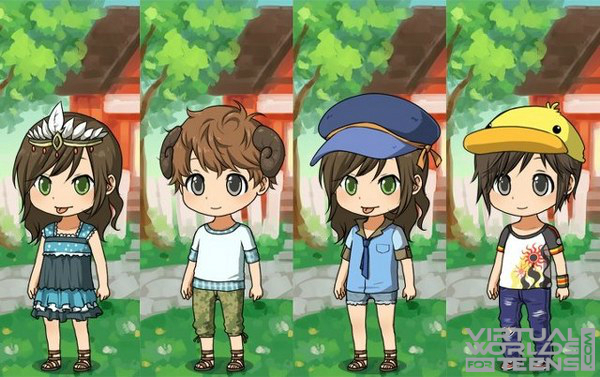 Take your child to the playground, to school, back home, and on fun vacations. Play with your friends in order to offer your baby a bigger family circle from which to grow into a healthy happy child.
Would you like to see your little one in colorful onesies? How about putting your baby into fun pajamas for toasty bedtime comfort? In a winter setting, look forward to wrapping up your child in festive holiday sweaters, puffy jackets, joyful hats, and warm boots.
You will be able to accessorize your child from head to toe, as you choose from coin and premium money items. Spend summers on the beach with your baby in kid friendly swimwear. Enjoy all of the holidays complete with gifts, stuffed animals, flowers, or anything else that you can imagine to help your little one have a great time during special events.
Your Happy Baby can have a change of face as you progress in the game, with many updated options for the various age groups.  Let your baby or toddler be well attired for school, ready for Chinese New Year, Valentine's Day, or costumed for Halloween, when you make sure to stock your child's closet with a broad array of kiddie fashion.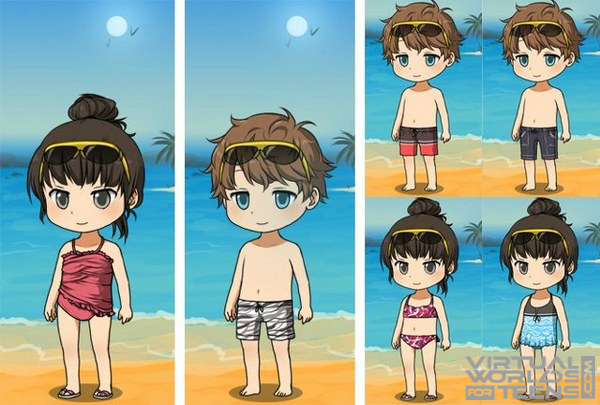 For more screenshots, click here.
Have fun making new friends and playing with old friends, when you raise a Happy Baby on facebook.
This social network makes sure that there are games for everyone, and this family friendly way to pass the time will make you smile and giggle. Change your baby's hairstyles as you change their dress for the day. Have all the entertainment that comes with being an online parent, without the trials of having an actual child.  Happy parenting!
Happy Baby is free to play.
NOTE: this game has been discontinued. Find similar games here: Simulations.
Sooo, did you think this game looks cool? If yes, Like!