Meeting new people is always great, but it is even better when you have a way to do it that is fun on its own. That is where Habbo for iPad comes into play. This game gives you access to a large community, sure, but it also has much, much more to offer. Customize your own character and room, join in competitions and other activities, and explore the massive and exciting world of Habbo. This is a social game with much more to offer than the chance at new friendships. You can build on your virtual life here and love every moment of it.
While Habbo for iPad is much more than just a social game, it is still a social game, which means there is a large community of players ready and waiting for new people to join in on the fun. Becoming part of this world is a smart and wonderful decision to make that gives you the chance to make friends with teens across the world.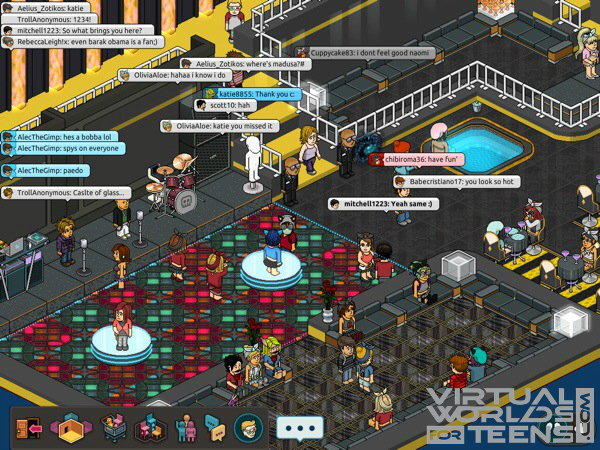 These are all people just like you, and they are all here to have fun, as well. Talk about your virtual lives, interests, or whatever else pops into your head. With complete and constant live moderation, this is going to be a safe place to communicate and to meet others.
You truly can express your individuality and your style with Habbo for iPad. You have the chance to choose from effects and accessories that fit you, no matter what that is. You can personalize your avatar to make it stand out, you can play with fashion, and you can have fun just dressing up. It is enjoyable on its own. If you like to inject a bit of yourself into your game, adding a touch of your personal style, this is going to have you covered. Since you can express yourself, you should have no trouble finding people with similar tastes and interests. In fact, it should be a lot easier because of this.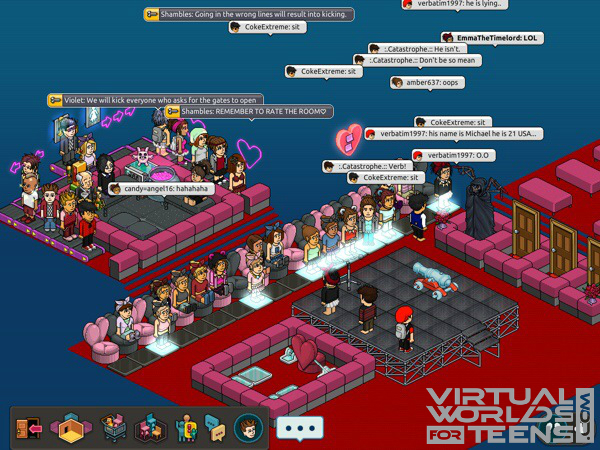 Exploration in Habbo for iPad is a big part of the fun. You can see all of the other amazing rooms that actual players have built, checking out their creativity while meeting new people along the way. If you are interested in adding a bit of your own imagination into this mix of rooms, then start building.
You can build and share on your own easily, which gives you a space that is all your own for the fun that you will be having. Make it a personal space for friends or try to make it into the go to location, whatever you want.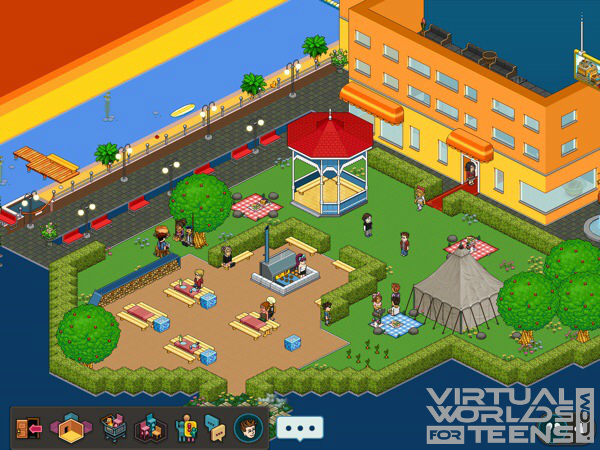 For more screenshots, click here.
What sets Habbo for iPad apart from many other games is the look. A lot of games today are trying to get the same looks going on, and they usually become boring. Habbo is different, however. It has a pixel world that is going to make it feel retro and interesting, which you can zoom into if you want to get a better look. Infinite zoom and an incredible look really give this game its own personality.
Watch more videos on their YouTube channel: Habbo for iPad on YouTube.
Habbo for iPad is free to play.
Sooo, did you think this game looks cool? If yes, Like!