Greedy Gods will take you to a small island and then turn it into a large monument for the gods, or for yourself. You will have powers of the gods to create and destroy the world all at a spin of the wheel. You will be able to match wits with your friends and even defend your island against strangers in a unique gaming world.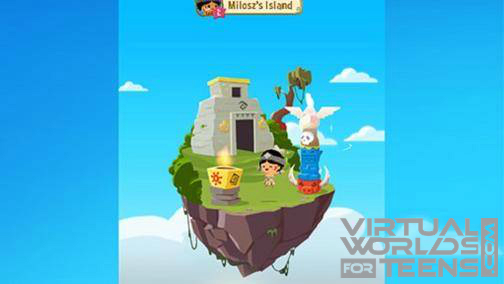 When you first enter into the game, you will go to the wheel of fortune. You will have 25 spins to start with, and every time that you spin you will have different options available. In order to spin, you will have to press the big red button and see where it lands. The number of spins left will be show in the middle and you will be able to see how much money you have at the top left of your screen.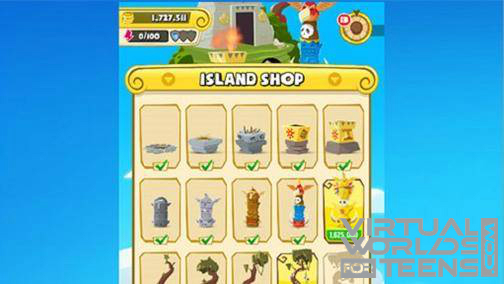 There are even more options for your wheel besides money. You have steal, shield and attack. Each of these will have an effect on your whole game. When you land on shield, it will be able to protect you from one attack. This will stop your opponent from taking anything and destroying your buildings. Shields can even be refreshed after an attack. The attack option will take you to the island of another person. You will be able to use your god powers to smite an object on the island. This item will be destroyed and you will earn points towards your shield. The more people that you smite, the more you defense you will have. Just press on the item that you want to destroy, and watch lightening come from the sky. The steal option will take you to an island of another person where you can see the money of your opponent. There are 3 piggy banks that are small, medium and large. Each bank will have health and you will have to use your lightening to break them. Once the bank breaks, you will get the money.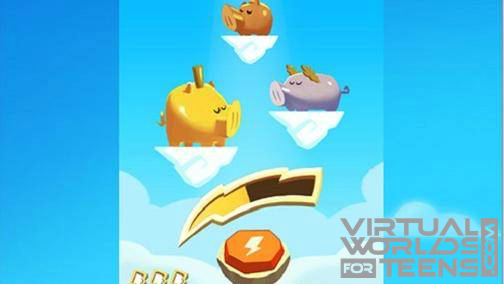 For more screenshots, click here.
Every island will have objects that you can create and several have upgraded versions for each item. You may start with a small wooden horse that after several upgrades becomes the famous Trojan horse. Once you have managed to collect all the upgrades on your island, you will need to make a new island and you can pick from a theme and start over again.
This is a great little game that is quite fun, even though it has a lot of stealing and destruction, there are plenty of ways to take revenge and make your money back. There are a lot of islands for you to be able to own and it is a great way to pass time. If you don't spend real life money you will notice, there is a bit of downtime to wait for spins. Even though that is the only downside, this is a great game to play to keep you busy and a way to create something unique.
Watch more videos on their YouTube channel: Greedy Gods on YouTube.
Greedy Gods is free to play.
Sooo, did you think this game looks cool? If yes, Like!