NOTE: this game has been discontinued. Find similar games here: Simulations.
What Is Goodgame Disco:
Have you ever dreamed about owning your own nightclub? Believe you have what it takes to be the most awesome and successful club owner in the world? Then this game is for you!
Goodgame Disco is a brand new time management online game from the people over at Goodgame Studios. Goodgame Disco is created for the party animal in you! Open up the most perfect and unique nightclub in town. Decorate with the most awesome, party-going themes and party with the celebrities that will cross your door.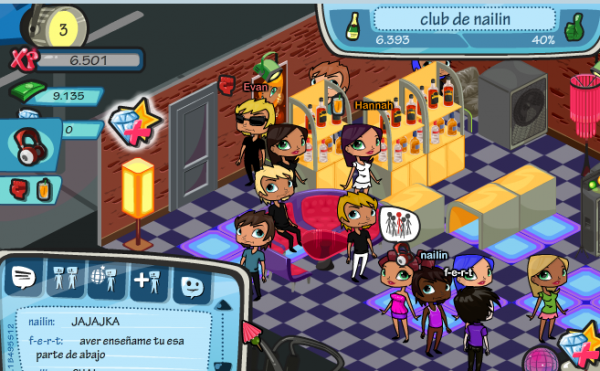 Do you want to own your very own ultimate nightclub or just party the night away? Whatever role you choose, you will enjoy hours of great fun dancing the night away or creating the most successful hangout in town!
This time management game is completely flexible to whatever you want to do. Possibly you enjoy lively music and dancing to an incredible beat.  If so, why not become a DJ? On the other hand, you might enjoy concocting exotic mixed drinks with an original twist. Then you would make the world's most perfect bartender.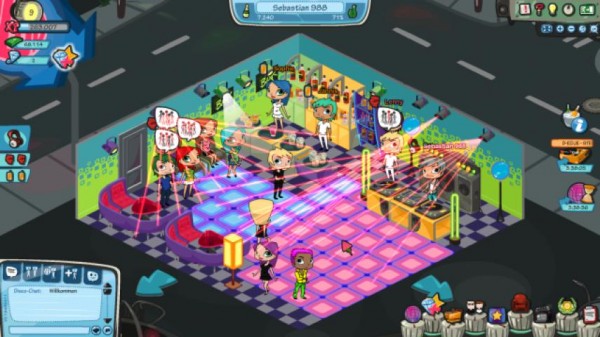 Your Objective:
Your goal, in this super social multiplay game, is to open up and run the perfect nightclub. Decorate your club with the most up-to-date furnishings and equipment. Invite friends and other players to stop by and say hi and visit their establishments as well. Earn cash and gain experience in order to buy more furnishings and expand your business.
You can choose any role you wish once your club is up and running. Dance the night away, serve drinks or play the latest and greatest music as the DJ.
For more screenshots, click here.
Summary:
Goodgame Disco is the ultimate time management game for creating and growing your nightclub's reputation. You can hire your friends, buy bar supplies and decorate to your particular taste or theme! Become the world's best club owner and have a great time along the way!
Come join Goodgame Disco — it's absolutely free!  You and your friends will enjoy countless hours of fun!
Watch more videos on their YouTube channel: Goodgame Disco on YouTube.
Goodgame Disco is free to play.
More Games Like Goodgame Disco
NOTE: this game has been discontinued. Find similar games here: Simulations.
Sooo, did you think this game looks cool? If yes, Like!