Journey to the world of Gocco of War, here you will be able to live in a world of war as well as battle against enemies that have created a hyper holographic simulator. You will have to take your time and pick out the perfect type of ecological weapons that are available to you which are powered up and will spring into battle or with your friends in the online mode.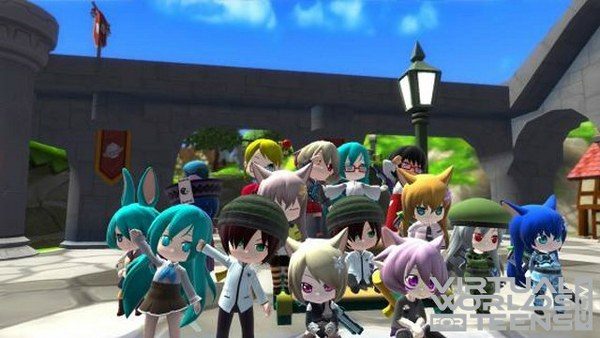 Gocco of War is a co-op action type of game. You will have to make your Chibi, which is Japanese slang for someone who is short, which is great when you take a look at the options that you will get to pick from. Then you will make to make up your mind and find if you want to play offline or online. Either way, you will start out in the lobby. There you will be able to take your Chibi and discover what you will need to do and what you want to do. You can even take three steps in and find the billboard that will have various options that you can interact with.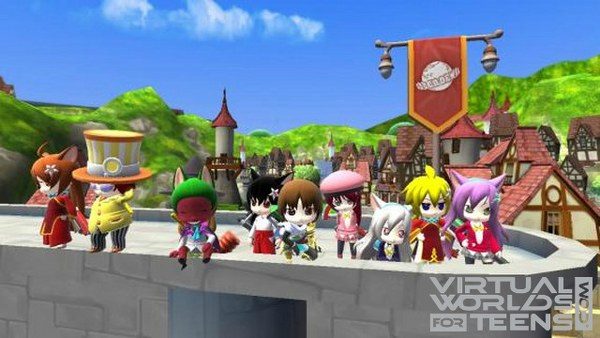 To go on a quest, you will have to make a call for that stand. There you will be able to make and activate a quest. There will be 21 quests available to choose from, but it is up to you to pick which one you want to do and if you want to do any side quests. During your quests, you will have the option to gain items as well as gold. At the arts and crafts stand, you can repair or make other types of weapons. If you are able to get plenty of gold during your quest, you can head over to the store where you will have the options to buy even more powerful weapons. The billboard is a giant tool for Gocco of War, it is where you will create your troop and where you will go on quests from.
The fight arrangements are quite unique even if they are a bit slow, but the levels are really well designed. This is a great, fun, and cute game to play either alone or with your friends. When it comes to the commands, you can use the mouse and keyboard at the same time. The keypad is easy to use during your quests, but using both is much easier. When you are battling your foes, you will notice that they will come at you from all sides and even shoot missiles at you.
For more screenshots, click here.
After you are done battling you will have an option to earn over 1600 status upgrade badges. With well over 200 characters and well over 30 different types of monsters to go against, you will be able to use all 13 types of weapons to destroy your enemies with. There are a lot of options that you can go through when you are playing, this is certainly a great game for all ages and it is quite easy for anyone to understand when playing as a beginner.
Watch more videos on their YouTube channel: Gocco of War on YouTube.
Sooo, did you think this game looks cool? If yes, Like!