Dress up games do not get much better than Glamstorm. Most will give you a nice doll or model and a decent selection of clothes and accessories. Sure, all of this is fine, but it is nothing special. You want something different, something with a bit more depth to it. This game gives that to you. Fans of fashion and dress up games alike will adore the opportunities present here. You have a massive selection of clothes from actual designers, models that you can personalize, and even features that you will not find anywhere else. It is what you have dreamt of seeing in a dress up game.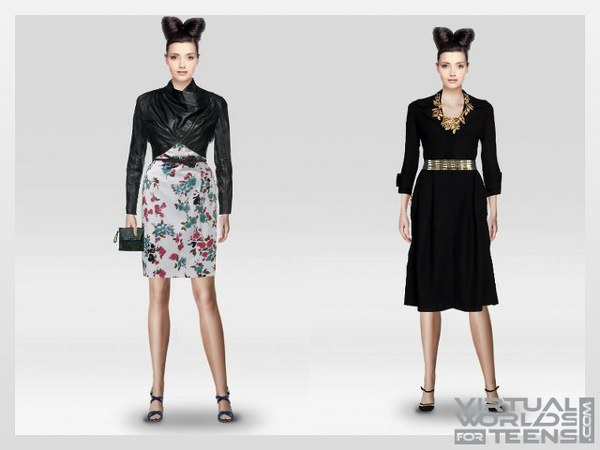 The core of Glamstorm is dressing up. Like any other dress up game out there, you will have a model and some clothes. You can dress your model up in these clothes in order to get the style and design that you want. Unlike most other games, though, the styles here are trendy and current and high quality. The focus is on realism and fashion, not just playing around. You have a lot of trendy items, a lot, that you can put on your model. The amount here far exceeds what you normally find in other dress up games.
A large part of this is because the developers constantly add new, trendy clothes. They are not giving you a few pieces they made and calling it a day; they are taking from real brands and giving it to you. You are going to have a massive, and constantly growing, selection of the best fashion in the world. Look good, no matter the time of the year or the fashion trends.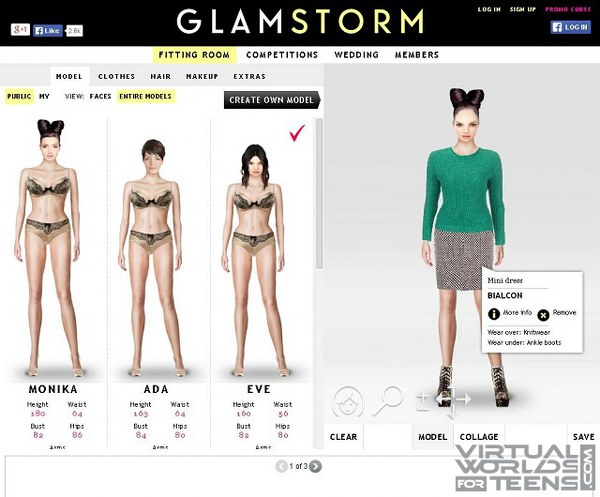 Model selection is fantastic, too. Models in most games are not varied or interesting. You might have some personalization options, but, for the most part, they are standard and boring. Not the case in Glamstorm, however. Here, you have quite a few models available to you. Even better, you can customize their body measurements. Whatever your measurements are, you can make the model fit that. Have a model that accurately portrays your body shape and that will give you an accurate image wearing the clothes you select. Personalization has never been this good.
One of the goals here is to make shopping easier. The reason for the depth and detail is that it is an online fitting room of sorts. You can try on clothes, online, before you buy them. It makes it easier for you to see what you would like and what would work for you. If you want to buy a specific shirt from an online store, as example, you can use this online fitting room as a way to see how it fits on your body. It saves you stress, time, and money.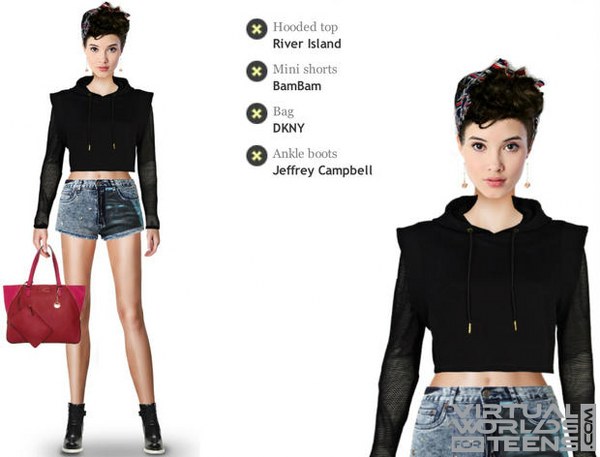 For more screenshots, click here.
While it does help, Glamstorm is a lot of fun. You do not have to buy anything to enjoy or use it, and the results are wonderful. Play with fashion all you want and see the clothes on a virtual you.
Watch more videos on their YouTube channel: Glamstorm on YouTube.
Glamstorm is free to play.
Sooo, did you think this game looks cool? If yes, Like!