If you enjoy building a village, managing resources, having an adventure, and using strategy, then Gemini Lost may be the right game for you. There are even a few puzzles, that might feed your need for that aspect in your gaming. You will have to help your villagers start anew, while they come up with a way to repair the portal that can take them back to their own world.
Your villagers will have four types of jobs from which to choose: farmer, builder, scientist, and worker. If you assign each person to their favorite task, any work that they are given will be completed more quickly. You can easily drag and drop each person on the task area, in order to instruct them to get going on it, and they will work while you are away from the game.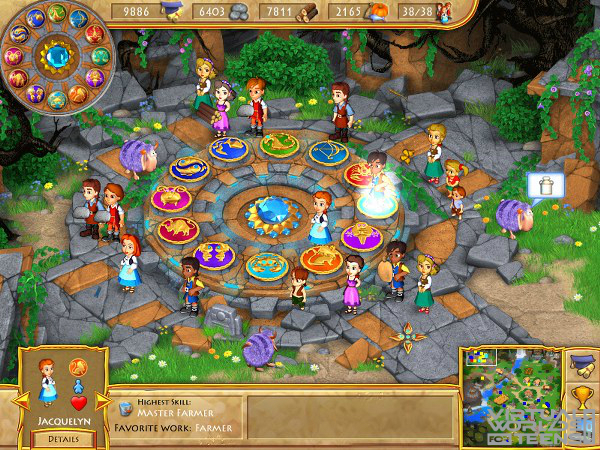 Your farmers are responsible for supplying food for the village. Builders build all of the necessary structures, such as homes, other buildings, bridges, etc. Your workers mine, clear debris, chop wood, etc. Your scientists are in charge of research and coming up with potions of all sorts: healing potions, potions that change a villager's favorite profession, love potions, etc.
Your villagers are able to become couples, marry and have children.  This will become very important if some of your original villagers die.  You will need people to carry on with the work after that villager dies.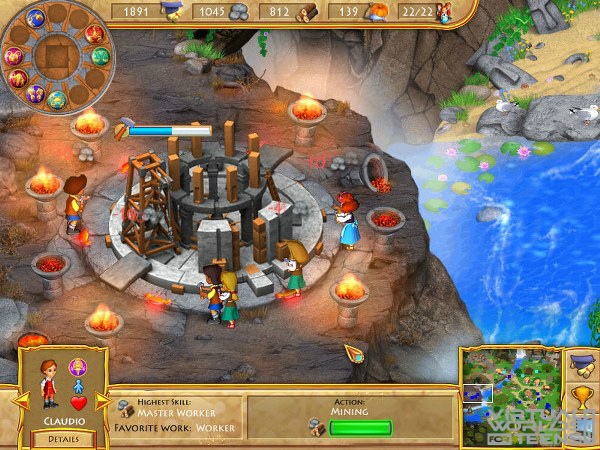 While you cannot assign jobs to the children, they can pick things up and gather plants, and the like. In order for your villagers to marry, they must be paired with a villager with a compatible star sign, unless they have the aforementioned love potion that allows them to marry anyone.
As each villager is upgraded job wise, that villager will be able to produce new products or perform new tasks. This will help further the progress of your entire village toward getting that portal completed. This aspect of the game will allow you to flex your strategy muscles, since acquiring enough points to make each of these upgrades can take some time.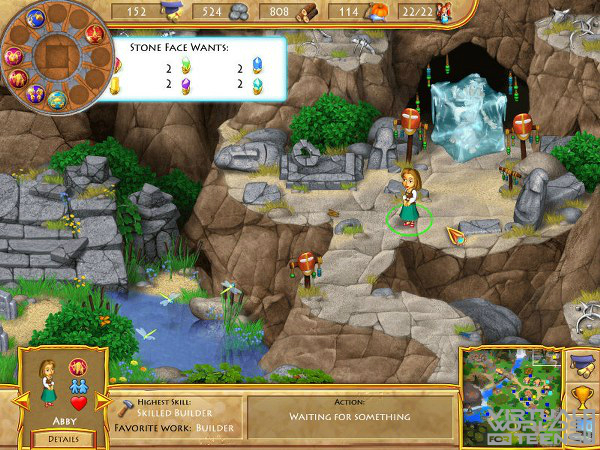 For more screenshots, click here.
It may be wise when you name your villagers, to include some reference to their job in their names. When they die, you receive a notice, but it does not tell you what job they were doing. You will have to scroll through their profiles to discover what job they were doing at the time of death. You will need to  put another worker in place, so easily knowing what the job was will help.
You will also not have a village overview so that at a glance you will know how many of each profession that you have. You may want to keep a little notebook handy for that. You will also have to click on a villager in play in order to select them, which can be tough in a crowd. All in all, this game was designed for fun, and many have felt that it can be played again.
Watch more videos on their YouTube channel: Gemini Lost on YouTube.
Sooo, did you think this game looks cool? If yes, Like!