NOTE: this game has been discontinued. Find similar games here: Chat Worlds.
A lot of times, games about gardening and growing plants are not as exciting as you want them to be. They focus more on having you perform tasks quickly rather than giving you the chance to explore, have fun, and enjoy yourself. Garden Party World wants to give you a new, more wondrous experience, however.
Here, you have a social game, gardening game, and decoration game. There is more to do here than you might think, and it creates one amazing time. It is the perfect game for all ages and all types of gamers, and it is sure to keep you interested and excited as you continue to play.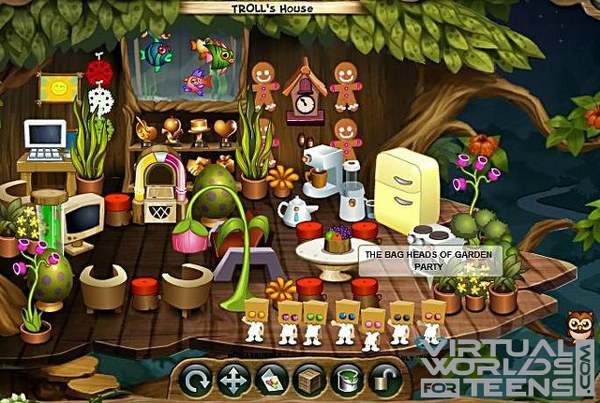 Of course, when you first enter Garden Party World, you are going to focus on your garden. It is small, as always, but you have the chance to build it up as you progress through the game. Anyone who has played any type of gardening game knows how that works, but this still differentiates itself in some ways.
How you improve your garden, as an example, is not the same as it is in other games, where you just collect resources, make money, and collect more resources. Here, you have to challenge yourself and the entire garden building process offers far more excitement.
Throughout the game, you are doing more than just gardening. You are going to take part in activities, either on your own or with other players, that allow you to succeed and earn orbs. There are quite a few games and activities available, so finding something that matches your interests and skills should not be terribly difficult. You will be able to have fun, meet other players, make friends, and test your skills while actually making progress in the game. How, you ask? Well, by earning those aforementioned orbs.
These orbs are what allow you to purchase seeds, which you need for your garden. What grows from them, however, is not going to be some basic flower or something boring. Instead, you are growing objects and accessories. That is right; Garden Party World has you growing your world from plants.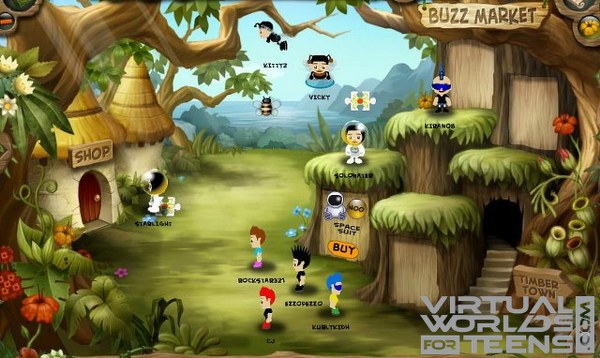 For more screenshots, click here.
You are going to have the chance to pick up your favorite seeds and grow the objects or accessories that you want most. This gives you the chance to improve your character and your world using your gardening and playing skills. If you cannot earn orbs and if you cannot grow those seeds, there is not much for you to do.
All of this has a community of other players to support it. Since Garden Party World is a rather social game, where you can speak to and play with other members, you have the chance to make friends and do more. If you are the type of person who relies on social features to grow and improve your gaming abilities, you should have no trouble. If you simply want someone to talk to while you garden and enjoy the features available, you can find a friend. The community is safe and offers a lot of fun.
Watch more videos on their YouTube channel: Garden Party World on YouTube.
Garden Party World is free to play.
NOTE: this game has been discontinued. Find similar games here: Chat Worlds.
Sooo, did you think this game looks cool? If yes, Like!