NOTE: this game has been discontinued. Find similar games here: Multiplayer.
Free Realms is a fantasy 3D MMORPG that features vivid colors and casual gameplay. The game features a large virtual world where there are so many activities that you cannot become bored. Though the game does give you the option to purchase a subscription, you will find that most features are included in the free-play version. Free Realms is entertaining for people of all ages and is one of the best free online games that are currently available.
Game Overview
Free Realms is brought to you from the same company who created one of the first pay-to-play games which is called EverQuest. The game features wonderful production value and high levels of detail which you expect from high-quality game developers and also helps to make the game stand out among the crowd.
As you move your way through the game your character can freely switch between fourteen jobs that will need to be leveled-up separately. As you move between the jobs you will notice that each job is played differently. More specifically, the mini cooking games you can play are very similar to Cooking Mama on the Nintendo DS, where they also have driving games that would be comparable to the Mario Kart Series. Your character can have the following jobs: Brawler, Card Duelist, Kart Driver, Miner, Ninja, Postman, Pet Trainer, Demolition Derby Driver, and Chef. If you decide to pay for the subscription you will unlock several other jobs which include: blacksmith, warrior, wizard, medic, and archer.
Synopsis
The 3D virtual world in Free Realms is free to play no matter where you are or when you want to play. Free Realms does not require a download, hence it can be played directly from a web browser. You begin by creating your own character and then start playing soon after.
The actions you chose to do next are completely up to you. For instance, you can battle enemies, duel with other players around the world, or seek to find lost treasure. Additionally, there are lots of other activities you will find fun that will keep you entertained for hours. Some of these activities are: teaching your pet tricks, mining for gold, cooking a meal, or even racing your car. If you do become bored with these activities then you can move on the large collection of minigames which are really fun. Free Realms is a wonderful area where you and your friends can meet up and compete, discover, chat, explore, share achievements, and just have fun. Just keep in mind that YOU RULE in Free Realms!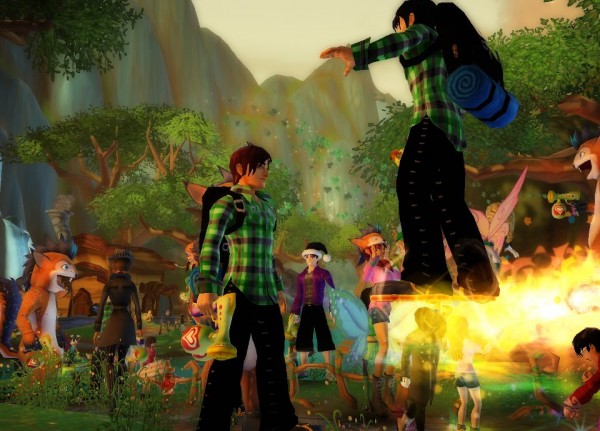 Combat
If you want to battle big bosses like Shamblers, Forest Trolls, Robgoblins, and Yeti you can. If you wish to engage in such battles, you can do so either alone or in group combat. This is great to help you sharpen skills and level up as you improve your strategies.
Pets
Directly after starting the game you can look at the adoption center for a pet to adopt. It is best to pick your animal based on your specific personality. Once you have chosen which will do best by your side, take the pet home and give it a name. The adoption center had many cute kitties and adorable dogs, so there is surely something to suit you.
The other thing many people do with their pets is dressing them up. In fact, this can be done using complete outfits. You will see that some items are complete costumes such as a bumble bee, while others are simply just accessories such as a pink bow. Once you have chosen the right pet you will have a blast training the animal and watching its new skills get all the attention.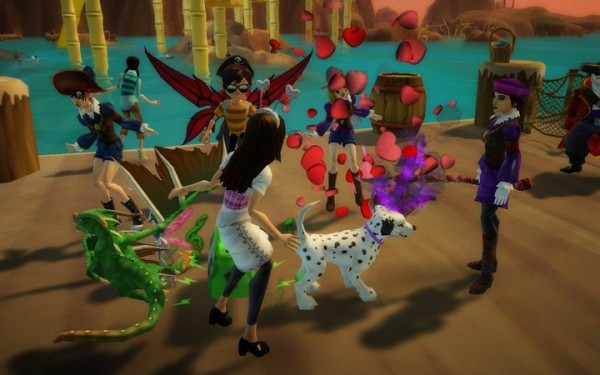 For more screenshots, click here.
Exploring
Free Realms is an entire world you can explore. The world consists of many regions such as Snowhill where there are ice-covered mountains, Blackspore created from dark portions of forest, and even the extra sunny Seaside Village.
Mini Games
There are two types of minigames in Free Realms and they are:
Casual Games – Free Realms offers lots of casual games like chess and checkers, in addition to other games like ones focused on defending towers. This virtual 3D world offers lots of games that you will want to try all of. Quite possibly one of the best things is that you will find these games as exciting after fifty times as you did after the first time.
In-World Games – Free Realm features in-world games that require you to interact with the world around you; thus making it come to life! You will find that every mini game inside Free Realms is easy to play but very fun. Other such in-world games include lacing up sneakers to take part in a foot race, collecting dynamite, or even rounding up baby chickens.
Free Realms is free to play.
NOTE: this game has been discontinued. Find similar games here: Multiplayer.
Sooo, did you think this game looks cool? If yes, Like!