Do you love zoos or do you want to work at a zoo when you are older? If that is the case then Free Aqua Zoo is just for you. As the title suggests this is not like all the other zoos but rather it focuses on critters that live in the water!
With Aqua Zoo you can build your zoo from the bottom up and can pick and choose which fish you want to feature. By customizing your zoo you have the opportunity to make it as beautiful and colorful as you want so that you draw in more business.
To customize your aquarium you get to play games where you get decorative items like plants and coral that will look great with your fish! You get to decorate your aquariums however you want but remember you want to make sure that your aquarium stays clean so that your fish stay healthy.
Now this is not just a decorative game you actually have to go out and catch the fish that you want! If you want only colorful tropical fish then those are the ones you want to try to hook. In order to get the fish that you want you have to make sure that you are using the right kinds of alluring baits.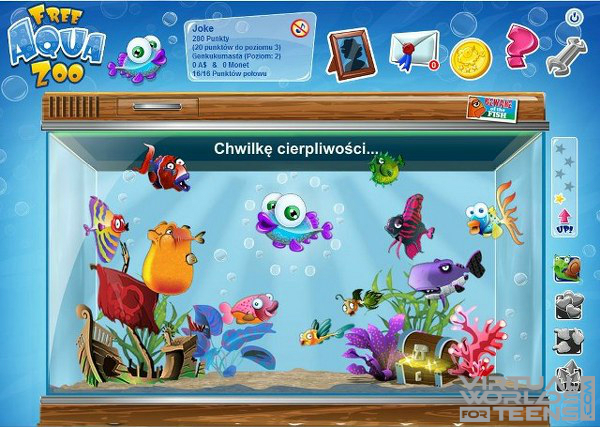 Once you catch your fish you can start filling the aquarium that you have designed so that all of your online friends can come and look at it and enjoy how beautiful and colorful your aquarium and your fish are.
If you are worried about having enough fish and enough variety you have nothing to get worked up about as there are over 40 different types of fish for you to choose from. These fish are all different when it comes to what they look like and how well they behave with other fish.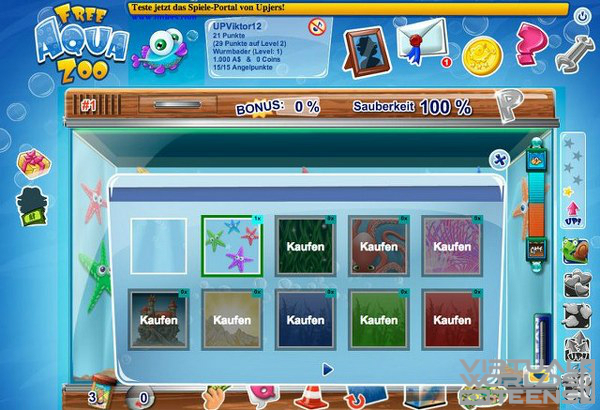 For more screenshots, click here.
If you are having trouble catching fish then you can go and spend some of your money at the pet shop but if you do not want to spend the money then you must spend the time to entice the perfect fish.
This a social game so that means that you can go and interact with others and see what their aquariums are looking like and you can even give them gifts like new lures or a unique fish and who knows maybe they will give you money or a lure you do not have in return!
Watch more videos on their YouTube channel: Free Aqua Zoo on YouTube.
Free Aqua Zoo is free to play.
Sooo, did you think this game looks cool? If yes, Like!