When most people think of Facebook games, they do not think of depth and detail. Fashland shows that you can find both in these games and that it can offer more than the simple and basic. It gives you fashion and opportunities unlike anything else you have seen in Facebook fashion games or even fashion games as a whole. Shop, style, and get your competitive spirit going with the activities available here. There is always something for you to do, someone for you to help, and some way for you to prove that you are the most fashionable person in this entire game.
Opening up a shop is your first move as you enter the game. You will have to open up your very own shop if you want it to succeed and grow. Personalize your shop, add in items, and decorate it. As you grow and progress in the game, more items and options will become available to you. There is a lot here, and what you have at the start only scratches the surface.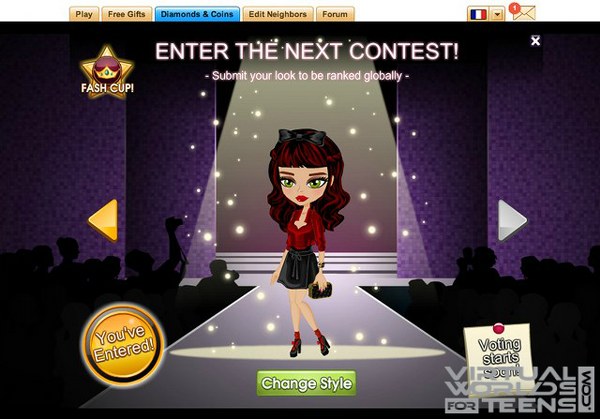 Decorating your place can help you to unlock certain collectibles. When people go into your shop, they may be looking for a certain type of item. Each item type gives you the chance to unlock a collectible, and you will want to unlock all of them. You can focus on specific items to unlock specific collectibles, or you can go with a general layout to get as many different shoppers as possible.
Shoppers in Fashland will look into more than just products. You are not just selling and growing and that is that. You will have to focus on customer service heavily here, something you usually do not see. Make sure that the customers are happy, that you are giving them what they want, and that you are being a good shop owner. They will continue to come back and recommend your shop if you do well.
You will also have to clean up the place. As with any retail shop, the place gets messy over time. People leave clothes sitting around, making the shop appear untidy. When the shop is untidy, people are not going to want to shop there. Clean it up so that you do not scare away any potential customers.
Between managing your shop, you can dress up. Wear all types of clothes and make your avatar look amazing in whatever you choose. Clothes, hair, makeup, and more await you. The large selection gives you the chance to truly personalize your avatar. As you continue to play and progress, the selection will grow with unlocked items.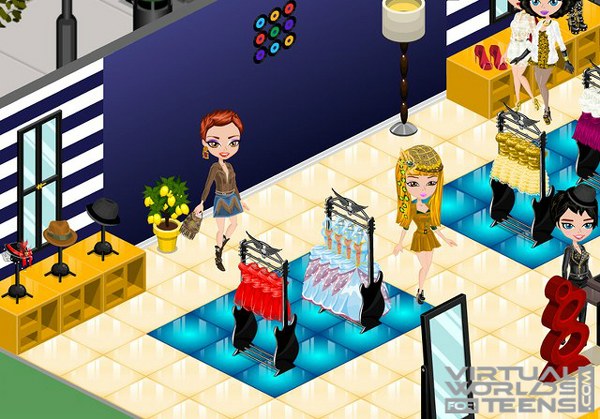 For more screenshots, click here.
Take snapshots of yourself, take part in fashion competitions, vote in the competitions, and help out friends' shops. There is a lot for you to do in this game, a lot more than you might think. It has depth and options that you do not normally see in this genre.
The heartbeats you've earned can be used to vote for the most stylish girl in the Fash Cup competition. The Fash Cup is, obviously, a fashion competition whereby participants have to dress their avatars in such a way that the overall look of the avatar matches the theme of the daily competition, such as The London Eye or Graffiti Street. Voting earns you coins and you can vote as many times as you like, as long as you have enough heartbeat to spend.
Anyone with a love for fashion will want to pick up Fashland. It gives you everything you want in this genre and more.
Fashland is free to play.
Sooo, did you think this game looks cool? If yes, Like!