NOTE: this game has been discontinued. Find similar games here: Fashion.
If you already have a Stardoll account online, then you are familiar with making a Medoll. If not, this game may inspire you to sign up and get into the fashion fun. A Medoll is an avatar that you can customize to look almost any way that you wish. You can have it look a lot like you, or someone else.
You are able to dress it up, style its hair, decorate its living quarters, and so on. A large part of this involves going shopping. The game Fashion Spin allows you to win great clothes, on your compatible device, that you can actually add to the closet of your online Medoll. Best of all, this game is free!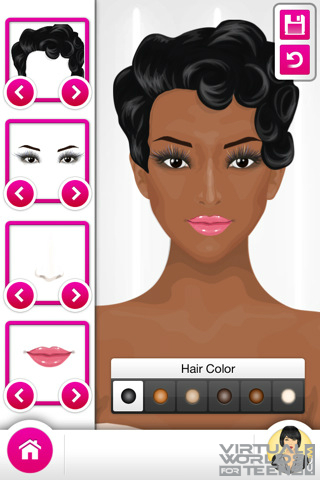 When you play Fashion Spin, you can swipe to spin and lock in to win high point clothing that you can use to dress your Medoll. You can also unlock different clothing and suit backdrops that you can then purchase from the shops in the Stardoll world. Each piece of clothing in this spin game has a value of 1 through 5.
You can use locks to keep any high number value clothing that you have spun until your next spin. At the end of your spins, if you have clothing pieces of the same number value (four clothing items numbered 5), then you win huge score multipliers and big rewards.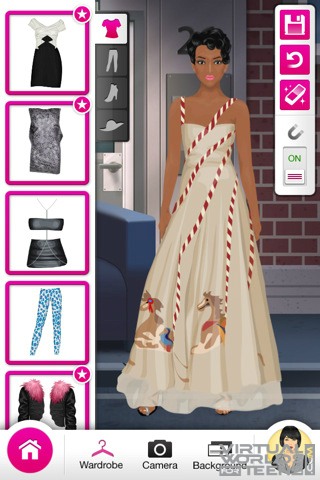 You can experience 10 levels of play for more challenge and excitement. If you reach 100,000 points, you will have unlocked all of the Fashion Spin clothes for your Medoll. There is a Stardoll connect login through which can easily connect with your Stardoll account. You can share your new looks for your Medoll on various social media profiles.
This is a fun way to share your fashion sense with your friends and followers. Thanks to Fashion Spin, you have another avenue to make your Stardoll standout from the pack. There are even 15 exclusive clothing items that can be unlocked only through this spin game.
For more screenshots, click here.
So, if you want your Medoll to rock those pieces, then you need to start honing your swiping skills. When you play Fashion Spin, you have a great way to pass the time while you are in the waiting area. You can indulge in your need to put together new looks almost anytime, with this portable game. You can keep your Medoll in the top fashion trends or you can have your Medoll be a trendsetter. With this spin to win game you will be able to add more touches to your Medoll's wardrobe, in order to have more flexibility.
You can fuel your fashion forward trek by playing Fashion Spin. Breathe more life into the closet of your Medoll and start displaying your looks on your social profile. Most of all, have a great time having more access to the clothing in the Medoll shops. You can shop 'til you drop, without spending a dime, thanks to this dress up game tie in.
Watch more videos on their YouTube channel: Fashion Spin by Stardoll on YouTube.
Fashion Spin by Stardoll is free to play.
More Games Like Fashion Spin by Stardoll
NOTE: this game has been discontinued. Find similar games here: Fashion.
Sooo, did you think this game looks cool? If yes, Like!