Fashion Season is a puzzle game that allows you to win new clothing items which you use to keep your virtual customers on the edge of fashion. You can purchase this game to download onto your PC for convenient any time play. The better you are at matching up moving rows of brightly colored accessories, the more eye catching outfits you will earn for the benefit of your clothing shop customers.
In this shape matcher, you are presented with moving horizontal rows of silhouettes. On the left side of the screen you have a profile of a customer, with a row of hearts underneath the picture. This represents the level of customer satisfaction and how much of the full price of current outfit, pictured below your client, this person is willing to pay.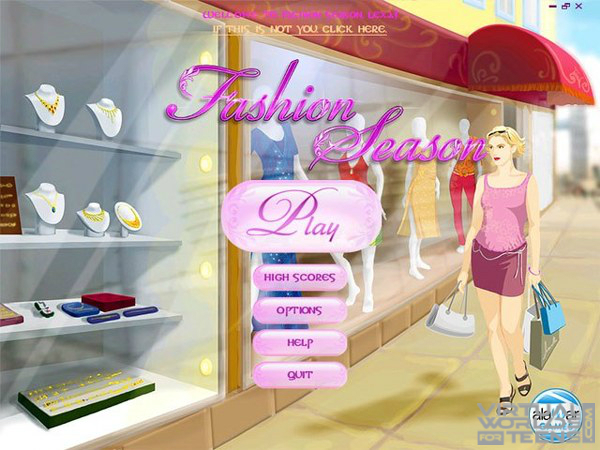 If the level of customer satisfaction dwindles by leaving the heart row unfilled, you can raise it by clicking on one of the gifts, pictured under the outfit. You hope that your client will buy the outfit for the full amount, which tallies into your score for the level. If you do not meet the required score, you will have to repeat that level until you do.
The more of the same hued accessories that you fill into each row, the more bonuses your earn. You can earn coins by finishing levels and placing accessories into the silhouettes with spinning coins, before they disappear.
As with any matching game, the accessory that you need in the color that you want is not always present. If you have already picked an accessory in one hue, only to have it pop up in your selection row in the color you want, you can toss out the piece that you chose. This does tend to lower customer satisfaction, though.
Once you have completed a level, you may go to the catalog to purchase customer satisfaction gifts and outfits with coins.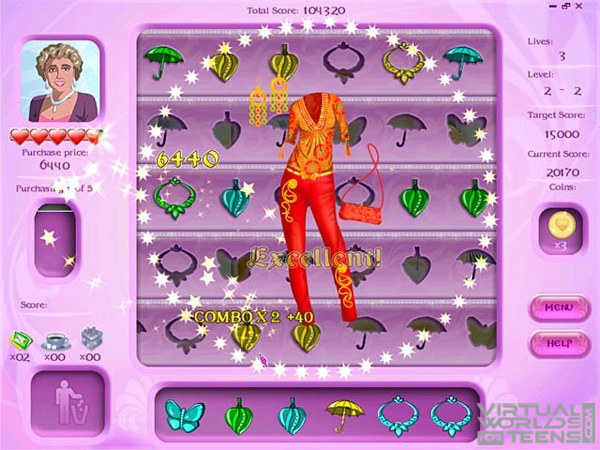 For more screenshots, click here.
This is the game for you if you enjoy a more relaxed pace matcher with a fashion theme. There is enjoyable background music to set the mood, and you have the fun of knowing that your virtual shop is making a profit through your hand eye coordination efforts.
So have a good time stocking your clothing store in a unique way, when you decide to give Fashion Season a whirl when you download this charmer. Once you buy this one, it is yours to play whenever you want get into some puzzle arcade activity with an eye on style.
Watch more videos on their YouTube channel: Fashion Season on YouTube.
Sooo, did you think this game looks cool? If yes, Like!