NOTE: this game has been discontinued. Find similar games here: Fashion.
Imagine you are given 100 days to start a new life. You can shop in different elegant cities like Paris, Tokyo, Seoul… you can decorate your dressing room with costumes, hair, and accessories that you have gained along the way… Challenge other women with your beauty and participate in a Superstar contest where the most beautiful lady wins!
Mingle with friends at a fancy party wearing the most beautiful dress or even find and flirt with hot guys at a luxury club… sounds kind of too good to be true, but it doesn't have to be in this game. Fashion Master challenges you to 100 days of fun in this awesome and inspiring fashion stimulating game.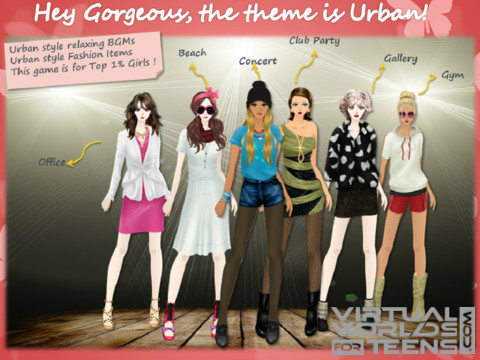 This unique digital adventure puts fashion at your forefront as you collect clothes and accessories, reinvent yourself and put together stunning outfits.
You will also socialize with hip friends at cool parties, take on fashion battles with other players, and explore global fashion scenes, as you head out for competition and winning in the game's Superstar challenge! Fashion Master has tons of digital shops to explore, thousands of possible fashion combinations to discover, and sweet virtual activities to enjoy like runway shows, photo shoots, plus much more.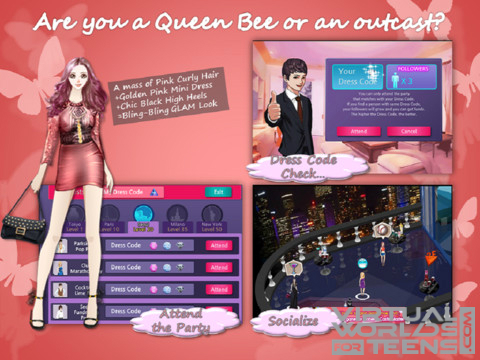 The goal is to win the Superstar challenge at the end of the game and you can achieve such rankings as 'Bum' to 'Chief Designer' at stake. It is a great game for learning the ins and outs of the fashion world!
The gameplay is straightforward and definitely entertaining and Fashion Master challenges you to make it to the top of the fashion world. On the way you can make friends and steal the hearts of cute guys as well as create as many cool new looks as you can in 100 days!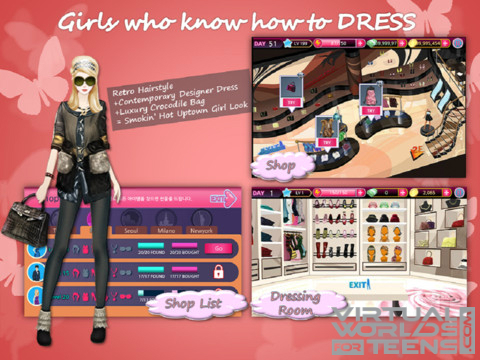 For more screenshots, click here.
You will have the option to use stars, coins, or cash to buy new apparel and accessories, but you have to earn them first. You can do this by meeting new characters, completing shopping challenges, and winning fashion battles. There's so much fun to be had but take your time to build up your wardrobe. You can replenish your cash supply via in app purchases instantly as well.
If you haven't already downloaded this game them what are you waiting for! This is truly a game that will keep you on your toes for hours trying to make it big in the fashion world! You are in for a real treat so download Fashion Master for iPad or iPhone today!
Watch more videos on their YouTube channel: Fashion Master on YouTube.
Fashion Master is free to play.
More Games Like Fashion Master
NOTE: this game has been discontinued. Find similar games here: Fashion.
Sooo, did you think this game looks cool? If yes, Like!