NOTE: this game has been discontinued. Find similar games here: Fashion.
Fashion Logo is a really cool game for the iPad or iPhone that tests your knowledge about fashion. Can you recognize some of the top fashion logos in the industry just by looking at them?
If you think you have what it takes then you should definitely download this game! Fashion logo takes the fashion industry to a whole new level by bringing you a trivial extravaganza that will blow your mind. Are you a fashion victim? Well then it's time to find out in this totally awesome app.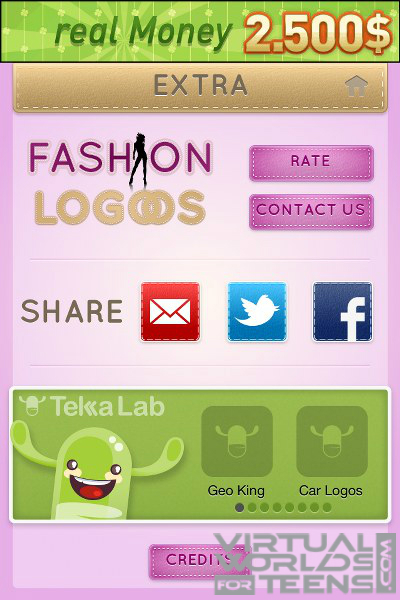 Whether it is brands or accessories fashion moguls take the industry by storm and we as consumers are surrounded by these various branded logos each and every day. Some of the world's most famous stylists have some pretty neat logos that most people know about or have seen in storefronts, on television, or even on people they know.
Do you think you know some of the world's top fashion stylists and branded fashions? Test your knowledge with Fashion Logo and see if you can master the game. There are more than 100 questions divided into 4 levels and categories. See if you have what it takes to make it to the end.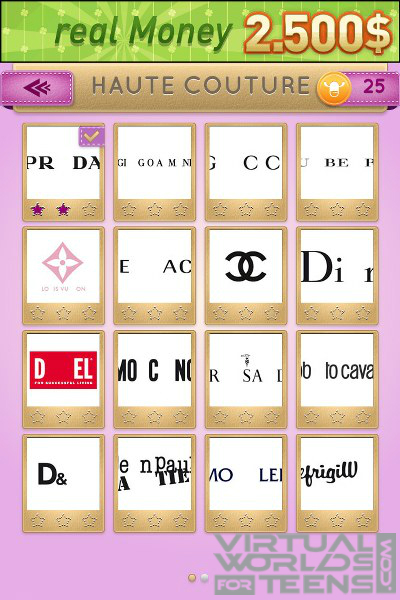 If you love fashion and have a niche for recognizing logos, or you think you have what it takes there is no reason you shouldn't be playing Fashion Logo right now! This game will have you thinking and guessing for hours on end or you will breeze right through if you're that good!
Challenge your friends too; your friends may think they can answer more than you. Challenge them to a Facebook duel! Post results via Facebook, Twitter, or email and show the world your skills!
For more screenshots, click here.
The graphics on Fashion Logo are great, clear and concise. As you answer each question you will advance further into the game. This isn't going to be easy; you have to know your stuff so let's see if you can handle the pressure! Invite your friends and see if they have the guts to take the challenge as well.
You'll be laughing when you find out what some of these answers are and won't believe how easily you can be stumped. If you haven't already downloaded Fashion logo on your iPhone or iPad what are you waiting for? This is a game that is sure to keep you guessing and coming back for more!
Fashion Logo is free to play.
NOTE: this game has been discontinued. Find similar games here: Fashion.
Sooo, did you think this game looks cool? If yes, Like!