This game is created with the employee of a dress shop in mind. The employee is Francie. She applied for a job at the Uber-Mart Clothing store and got the job. She was very happy to get this job but later found that customers can be very hard to please. There are 55 levels and five stores to choose from.
Francies duties include cleaning the store and dressing rooms, keeping the tables stocked, help customers, and run the cash register while keeping everybody happy at the same time. Talk about being stressful!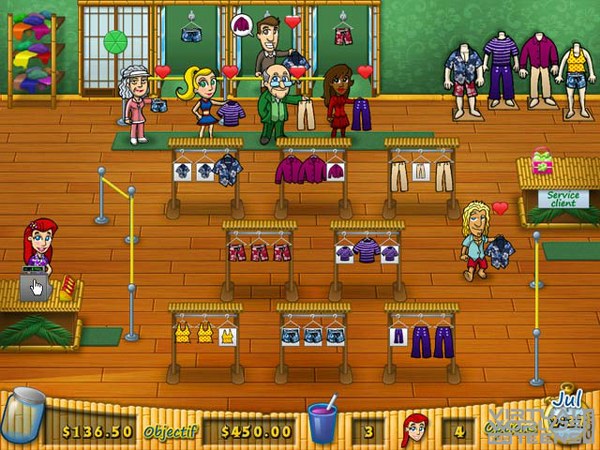 Francie just found out her boss is going on vacation and leaving her to tend to the store and the customers by herself. Whether she does the work well or not Francie never receives any credit for the job well done her boss gets all of the praises.
While Francie learns the way a clothing store is supposed to be run without the assistance of her boss she decides if she is going to do the hard work alone she might as well open her own shop.
Francie opens her own shop and as she becomes more successful she adds more locations and finds that there is no end to how successful she can become.
In order to keep you interested in the game it was created with five different stores. Each store looks and is designed differently.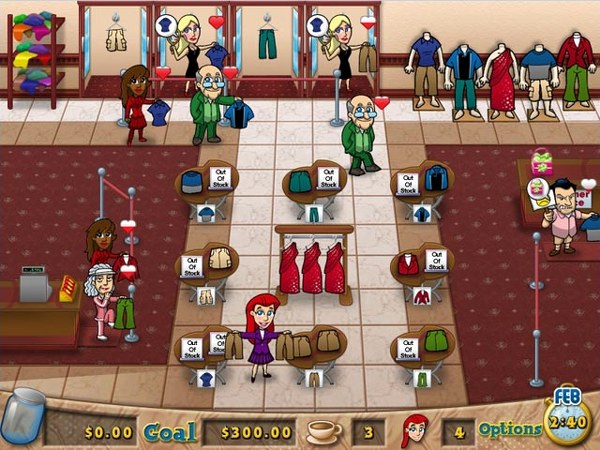 Francie will encounter 13 different types of customers. These customers can be a granny (who almost always leaves an outfit in the fitting rooms) or a mom (who does try on clothes) but buys the first outfit she tries on, a beach guy who wants to gift wrap his purchase, and sometimes a gentleman who expects Francie to bring clothes to him and wait on his every need.
In order for you to upgrade your store or by accessories there are mini-games for you to play that will expect you to dress a mannequin for your store window to earn extra money. The mini-games are a memory game. The mannequin will show for a short time to show you what they have own. Then you will have to try to dress them according to what you remember. You will make money for each item matched correctly and how fast you dress them.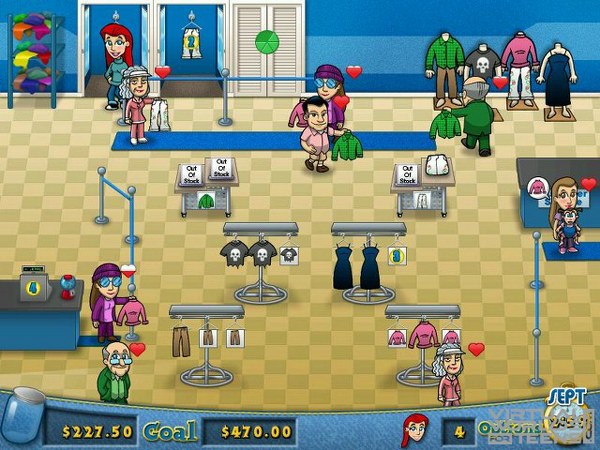 For more screenshots, click here.
As you play the game you will find that Francie can multi-task. Meaning you can press several actions, and they will take a number. As Francie finishes one task, she will go straight to the next in line and so on. This action can be done up to six tasks in a row and then you have to click actions again. However, there are not any bonuses for this action.
This game is fun, fast paced, and colorful. You will learn hand and eye coordination really quickly. The memory mini-games are a great way to exercise your ability to remember things or lack thereof.
Come play this game and help Francie create a clothing store that will be better and more successful than her previous boss's store.
Watch more videos on their YouTube channel: Fashion Fits on YouTube.
Sooo, did you think this game looks cool? If yes, Like!