This game is about a young lady by the name of Abigail Andrews. Her job is to go out and take pictures and gather information about the latest fashion trends for a reputable fashion magazine layout.
This magazine in in jeopardy of being taken out of circulation and Abby is hired to help save it!
After you create your profile you will be directed through each level of the game to highlight and collect hidden objects that will be placed on your layout for display. Abby will have several choices of fashions such as street styles, classy, runway, and many more. This project must be done so it can be published on the racks for Fashion Week. (The most important week for the fashion industry) The editor is relying on Abby to make the magazine one that you just cannot put down!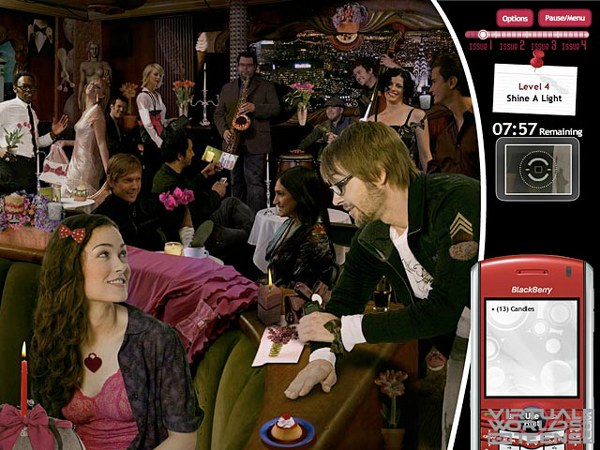 Abby will walk the streets in downtown New York and surrounding areas to spot the latest fashions that everyone are wearing and take snapshots. So she will not be as obvious as a professional photographer she was asked to use her Blackberry to take the pictures with. Remember you want to help Abby make a big impression on her new boss at the fashion magazine.
The object of each level of the game is to find the items listed. The items could be sunglasses, dresses, coats, and many others. You will be able to search several areas and many different clothes as well as accessories for the fashion magazine.
If you have trouble locating an object there are hints available to help you locate them. The hints can be very helpful!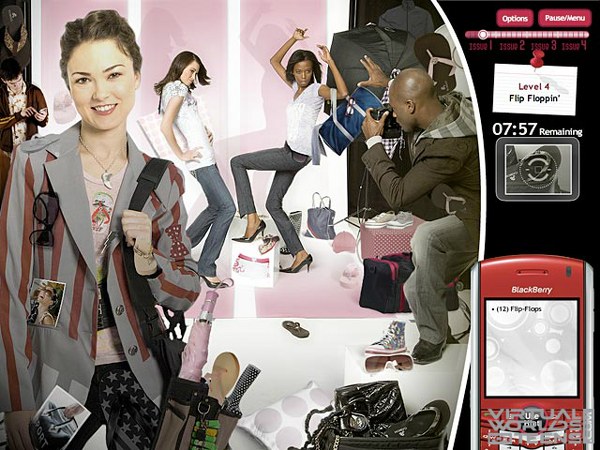 While walking in Abby's footsteps you will find that you will learn the difference between a regular pump and Prada's. There is definitely a challenge when trying to locate each item on the hidden items screen. Some items are hidden very well. This type of challenge on each task level will keep your attention and will peak your curiosity as well.
There are bonus levels to help you earn more time to be able to find more fashions for your page layout for the magazine. There is a signal that will let you know that you are not directly on your target, and it will buzz.
Parts of the captions for Abby's journey that describes her journey are pretty cute.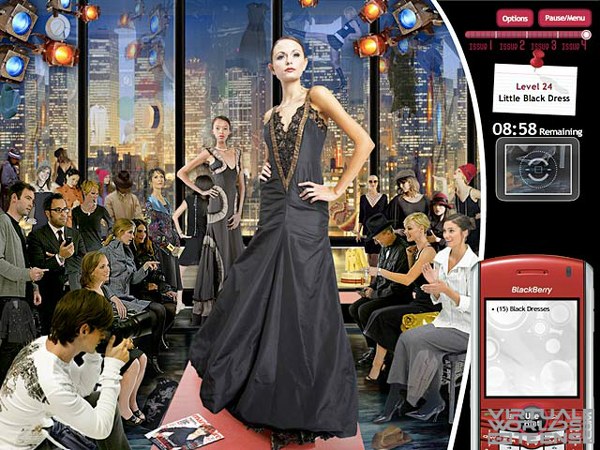 For more screenshots, click here.
While experiencing new fashions and trends through Abby's eyes you will learn what is in and out of season or fashion. This is not only a great game to learn about the new fashions, and trends, but it is a great way for many name-brand fashion designers to advertise to the public their new lines of clothing and accessories.
This game will not only let you experience how to spot the different trends and fashions with Abby it will also show you what it looks like and how it is worn best.
His game is great for anyone who loves to keep up with fashion news and trends. Everyone knows that fashions and trends can change over-night. Come help Abby track down those fashions and accessories and save a fashion magazine today!
Watch more videos on their YouTube channel: Fashion Finder: Secrets of Fashion NYC on YouTube.
Play Fashion Finder: Secrets of Fashion NYC NowMore Games Like Fashion Finder: Secrets of Fashion NYC Edition
Sooo, did you think this game looks cool? If yes, Like!