NOTE: this game has been discontinued. Find similar games here: Fashion.
Do you love keeping up with the newest fashion trends? If you do and if you also enjoy trying out new fashion styles and putting your own spin on fashion then Fashion Designer: Dress up and Makeup+ is just what you have been looking for.
In Fashion Designer you have 6 of some of the most popular pop stars to choose form when you pick who you want to dress up.  This is also a great game to play if you have always wanted to be a celebrity stylist or a fashionista.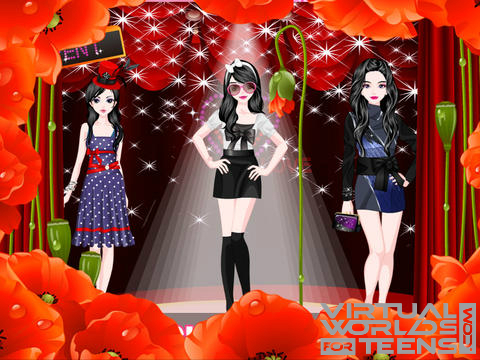 Once you choose which star you want to draw you can start customizing her. You can pick skin color, hair color, eye color, hair style from high ponies to cute bobs. You also get to pick which clothes you want her to wear and you can pick from different shirts, dresses, skirts, shoes, and fun accessories.
For the accessories you can doll her up with some cute earrings, necklaces, and rings or you can make her mysteriously fashionable with a killer hat and some dark shades and you can pair it all off with the perfect scarf of purse. You can also change the backgrounds so that your model stands out in the crowd.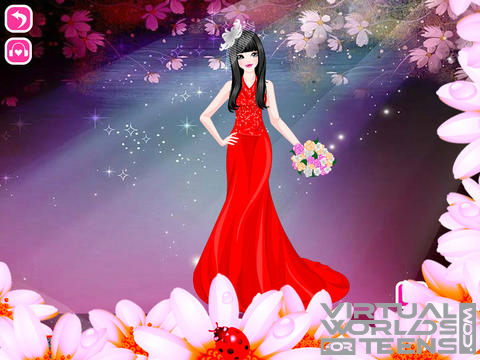 Another fun part of Fashion Designer is that you also get to do her makeup! You have plenty to choose from when it comes to eye shadows and lipsticks that can really make her clothes pop with a nice mixing of colors.
You can also tie in your models makeup to match her clothes or the background that you choose. Something else that you can pick is the shape of your pop stars eyebrows!  You seriously have control of every part of your models look.
For a full review, click here.
You can try out new looks so that you can see how a shirt and a pant work together or you can create looks that you already know you will love.
This is a fantastic colorful game to play and it is just for you if you love fashion and clothes and makeup. With so many options in tops, skirts, shoes, purses, hats, and jewelry you can really put together a fantastic outfit. There are tons of options and you will no doubt be able to find something that will look amazing and who knows you may even get some great fashion ideas for your next outfit!
Fashion Designer: Dress Up and Makeup+ is free to play.
More Games Like Fashion Designer: Dress Up and Makeup+
NOTE: this game has been discontinued. Find similar games here: Fashion.
Sooo, did you think this game looks cool? If yes, Like!