Welcome to the world of design in Fashion Design World! If you are a creator and innovator, you are going to love all that this game has to offer you! You are the fashionista and this is your world, so get ready to hit the world by storm and be at the top of the fashion world!
Fashion Design World is one of the number one games for iPad and iPhone. Your mission in this game is to build a number one fashion boutique chain and manage the most popular boutique in town.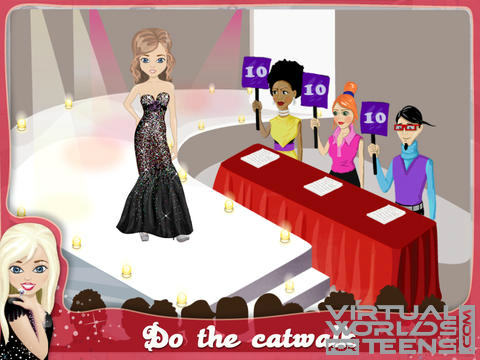 To do this you have to put your creativity and talent to work for you to make the nicest looking clothes and the best looking displays for your store. You have to know what people want and you have to be on top of the newest looks to keep your clients happy!
Fashionistas all around the city can't wait for the doors of your hot new clothing boutiques to open. It is up to you to sew the latest fashions and designs and decorate your store up to par to make it one of the most popular in town. Get ready to create your fashion empire by building new boutiques across town and raising your very own fashion boutique chain!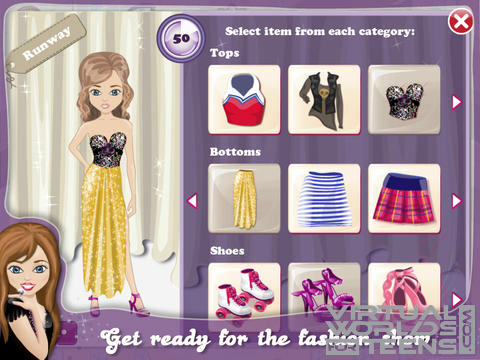 Get rich and make fashion history with this wonderful and inspiring game! With Fashion Design World you can manage parties, throw fashion shows, dress your models for the catwalk, and even hire your own staff. Get on board and enjoy shopping rush as your customers fly in and purchase everything off of the racks!
There are so many unique styles of things to choose from in this game. You are sure to be playing for hours and hours coming up with the best looks and greatest looking boutiques! You are the one who can make it happen. Do you think you have what it takes to take the fashion industry by storm? Be your own boss and build an empire of fashion in this game of choice. The choice is all yours, you are the creator, the designer, and the owner and you make all of the decisions!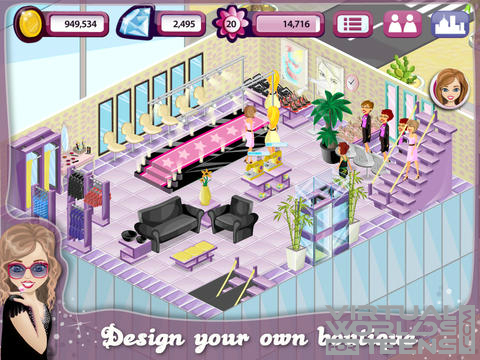 For more screenshots, click here.
You start by creating your clothing line and this is all about you and what represents your tastes. You then have to hire a great staff! You want a staff that is going to bring people in the doors and keep them coming back for more; after all you do carry the best looks in town! You can send gifts to neighbors and get ready for a high-end fashion show.
As your models walk the catwalk you will be inspired and intrigued to know that you made it happen. If you haven't already downloaded the game for play on your iPad or iPhone you are truly missing out on the fun! Fashion Design World is the best fashion game on the market. Tell your friends and join in on all that this game has to offer!
Watch more videos on their YouTube channel: Fashion Design World on YouTube.
Fashion Design World is free to play.
Sooo, did you think this game looks cool? If yes, Like!