Interactive fun is important for kids. When you are trying to give them something to play that is going to be good, you are going to want something like Fairy Tale Games: Mermaid Princess Puzzles. This offers a lot of excitement in a way most young children can appreciate and enjoy, even those as young as 1.
It offers puzzles, bubbles, and incredible art that come together to create a wonderful experience for your little one. This will help to provide your child with stimulation and it will keep him or her entertained for quite a while. Any parent will love what this can do.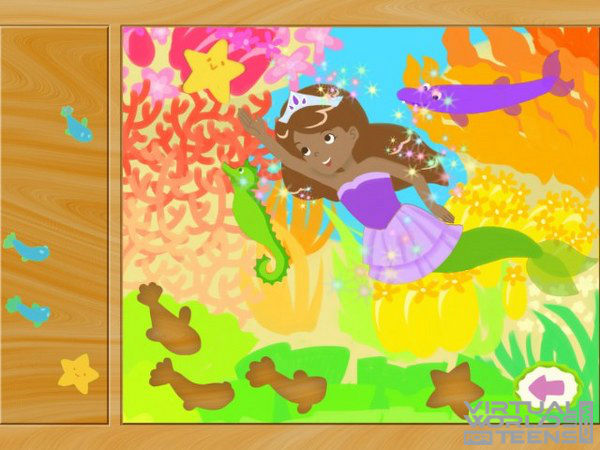 Puzzles are why you get this game from the start. You have a few available that keep your child's mind working and that make them think, at least a small amount. This is something that is important for a young child, especially early on. These are not overly difficult, but they are still going to help get your child thinking.
There is also a bubble popping portion of the game. With this, there is going to be a lot of excitement. It is fun and simple, something that everyone can understand and enjoy. For the much younger ones, it is going to be a source of a lot of laughter.
This is going to become more difficult as the game progresses, too. These are not all the same puzzles, just with different images. This is going to keep your child thinking and thinking, harder and harder. There is a challenge here, something that is not always present in children's games. This means that it is more than just fun, but also beneficial for the mind. It is not going to leave your child frustrated, either. It offers positive encouragement to make sure that no one gives up because it is too hard.
Making everything just a little better would be the art. It is adorable and it definitely keeps the game intriguing. This art is what is going to grab the attention of most kids, especially the younger ones. While the content itself is quality, this is what takes the game further.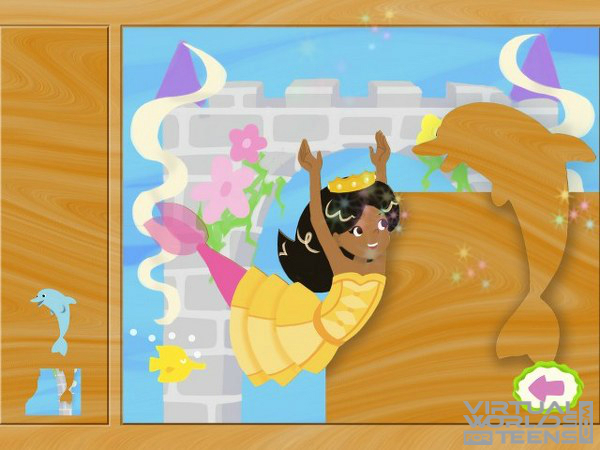 For more screenshots, click here.
When you first open the application up, you will be able to see and adore this art. You will understand why it is so appealing to the kids, and why it plays a major role in the appeal of the game itself. It adds to the content rather than taking away.
Fairy Tale Games: Mermaid Princess Puzzles is a game that is made just for the younger kids, around 1-6. It offers a challenge that kids of these ages will be able to appreciate, and the entertainment makes it all worth it. As progress is made through the game, it is going to become harder and harder. This happens without taking away from the content or enjoyment, too. You have fun puzzles, adorable bubble popping games, and cute art, all coming together in an amazing way that is perfect for a children's puzzle game.
Watch more videos on their YouTube channel: Fairy Tale Games: Mermaid Princess Puzzles on YouTube.
Fairy Tale Games: Mermaid Princess Puzzles is free to play.
Sooo, did you think this game looks cool? If yes, Like!