Earning cash while playing games is an impossibility for many. In Entropia Universe, that is your daily gaming experience. You will be able to sell minerals and other resources for actual cash, which is possible because this game uses a real cash economy.
You are using your own money, which also means paying to do upgrades, trades, and take advantage of other important features, to play and have fun throughout the game. When you start, you will be able to create your own character and begin exploring the world around you. There is a lot to see and do, and that is true. This game is not lacking, allowing you to do what you want to do.
Entropia Universe is a sci-fi MMORPG that lets you explore, collect, and enjoy many other activities available. Unlike many other games out there, this does not limit you to the point that you are bored and do not want to play. This is obvious right from the start, too, because of the customisation available.
You are going to be creating your own character, an easy task in general but even more exciting here. So many options available make creating an appealing and interesting avatar simple for everyone. Along with the high quality of the avatars, you will be able to have fun with even the customisation part of this game.
Once you are finished, start going out and exploring. There are worlds around you and there is plenty for you to do, which will help you to have some fun. Getting started is easy, especially since this game is entirely free to play. As you mine, fight, and play, you will be able to see a lot of what you can do. You will also see that there are restrictions, however.
Yes, the game is free, but certain parts can only be accessed with purchase. A good thing about this, however, is that this is not necessary to play. You can still go through the game successfully and have fun, but not all areas are going to be available to you.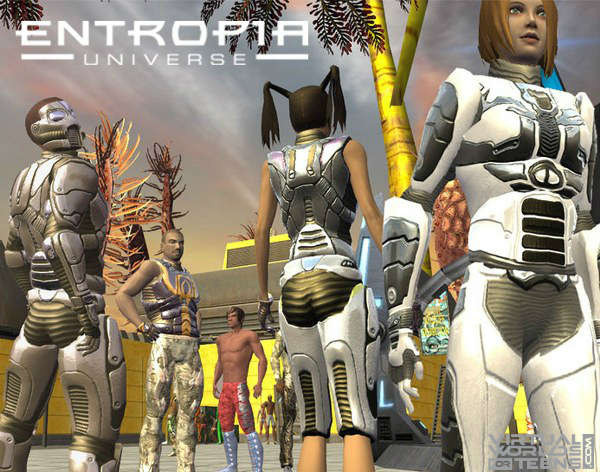 For more screenshots, click here.
This is not a game that has you going solo. There is no need for this anymore, which is why this game offers a massive community. Players from across the world come together to experience what is available in this game, and they each have a lot of fun in the process. Being one of these players is easy to do, as well as having fun with them. Go out, meet other players like yourself, and experience the game together, opening more opportunities and having a greater time.
What really separates this game is its real economy. Not like the economy that you find in other games, but one that uses your money. When you invest into this game, you are giving your character what they need and you are able to make more as time goes on. This is a great way to have fun with an investment that you trust and can actually enjoy.
Watch more videos on their YouTube channel: Entropia Universe on YouTube.
Entropia Universe is free to play.
Sooo, did you think this game looks cool? If yes, Like!