NOTE: this game has been discontinued. Find similar games here: Fashion.
Elite Dollz throws you into a world of wonder and beauty, where your fashion skills are put to the test. Anyone who wants an experience full of excitement, friendship, and growth will want to check this game out. From the moment that you start, there is always something new to do.
As you develop your character, do more, and gain popularity, you will have the chance to see everything really come to life. All of the excitement that you expect here starts to show, and you may even find that it offers a lot more than you thought it would. Anyone can start playing, and anyone can become the most popular resident.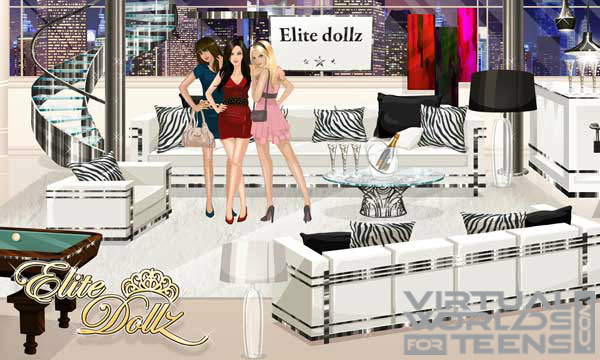 You start Elite Dollz when you first enter the city. Here, you are going to learn a lot and you are going to have the chance to do more than most other games allow. Your focus is on fashion and hidden object games, allowing you to have fun while you gain more. You can even talk to other players throughout the game, starting to improve yourself and gain some friends. Talk, have fun, and see what this amazing world has to offer. From the moment that you start, you are not going to want it to end.
In order to make progress, you have to play hidden object games. These are rather simple, but still a lot of fun. With quite a lot of them to go through, there is always the chance to do more. Make sure that you complete each of them if you want to have success in this game.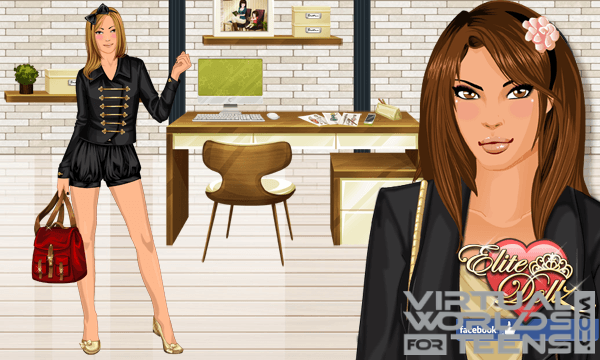 It is not difficult to complete them, and anyone can enjoy them fully. Thanks to how easy they are to go through, you should not have any trouble. The more that you do, the more that you can accomplish and grow in the game.
As your character improves, you have the chance to purchase clothes and items for your loft. Design your loft and wear all of your favorite designs, becoming the most fashionable person in Elite Dollz. You can truly learn and experience what it is like to be elite here, and everyone will adore you because of how you look.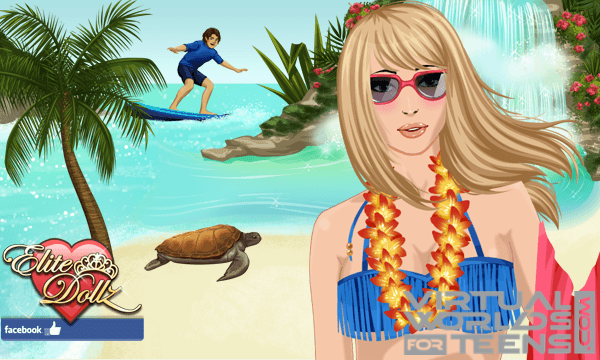 For more screenshots, click here.
Make your loft the focus of all of the players and have the style that creates trends. Before long, you may even become the most popular player in the entire game. Thanks to the social features, it is not that hard.
The social features in Elite Dollz are incredible. You can talk with other plays using your cellphone, leaving messages and enjoying yourself. Thanks to how connected everything here is, you should be able to find friends immediately. Show off your loft and style and see what everyone else is doing. Continue to improve your character until you become the center of everyone's attention. You will become the elite of the elite, becoming the one person that everyone wants to know, talk to, and learn more about. Have all of this while still enjoying what this game offers.
Watch more videos on their YouTube channel: Elite Dollz on YouTube.
Elite Dollz is free to play.
NOTE: this game has been discontinued. Find similar games here: Fashion.
Sooo, did you think this game looks cool? If yes, Like!