NOTE: this game has been discontinued. Find similar games here: Fashion.
Bring out your inner stylist with this free app for iPod Touch, iPhone and iPad, Dress Up: Fashion Designer. You have your choice of 6 pop stars to style according to their images.
Get ready to serve up your take on the latest trends as you put together unique outfits in order to get your clients ready for various events. Where you want to send them and the impression you want them to make is up to you. Your interpretations of the newest expressions in clothing will be what allows your stars to be dressed for success.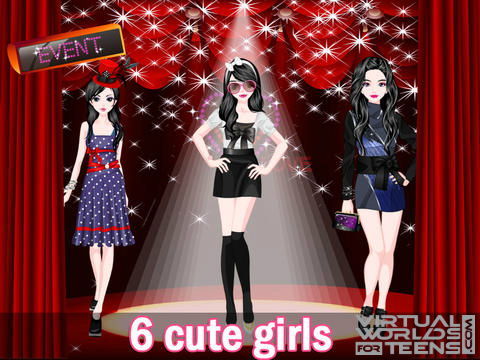 Would you like to get your star ready for an exciting spring break? How about setting a new standard with a tried and true classic fabric such as denim? What about making a new statement with tees sporting cute prints? Black is always in fashion, so how about adding some mystery to the wardrobe of your client by embracing dark when it comes to the mysterious side of your star on the rise?
How about doubling up with two times the fashion fabulousness when you dress twins? Have you ever wanted to get someone ready for one of the biggest nights in music, the Grammy Awards? You can figure out how best to dress your client for these happenings and more when you decide to play this app.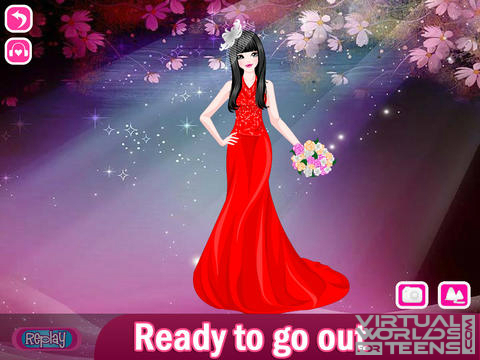 When it comes to customization of your celeb, you can choose from a variety of facial features, hair colors and styles, and skin tones. The virtual closet of your pop star is filled with tops, skirts, pants, shorts, sneakers, boots, heels, sandals, belts, necklaces, bracelets,  and earrings. You can make sure that your clients will step out with their best face forward with makeup options for eyes, lips, and cheeks.
You can help your girls put on the glitter and glam, or be more toned down and fresh faced for fun in the vacation sun. You have any number of backgrounds from which to choose, in order to set the scene for whatever type of event your client has gotten ready.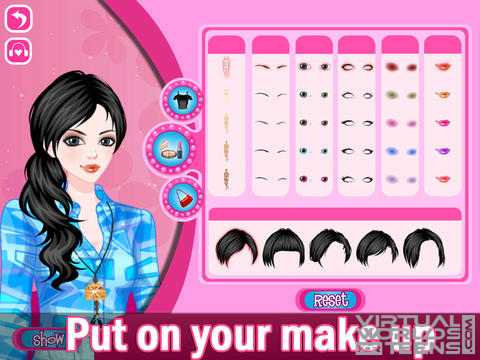 For more screenshots, click here.
Take screenshots to capture the outfit and setting that you have combined.  Share your fun with your friends and enjoy being able to play this game almost anywhere that your corresponding mobile device can be used.
Get ready to live out your dream of being a fashion stylist, well virtually. Play Dress Up: Fashion Designer and start seeing your sense of fashion on a virtual girl on the move.
Dress Up: Fashion Designer is free to play.
More Games Like Dress Up: Fashion Designer
NOTE: this game has been discontinued. Find similar games here: Fashion.
Sooo, did you think this game looks cool? If yes, Like!