NOTE: this game has been discontinued. Find similar games here: Multiplayer.
Get ready to be an adventurer who is crossing the seas to hunt down monsters that are threatening to destroy the land. Select your class, find friends as you travel the continents that have hardcore dungeons, noteworthy locations, and super deadly creatures. You will have to seek strength, wealth, glory, but your true goals is the feather from the Dragon of Time, a legendary monster that possesses some of the most awesome powers, including time travel.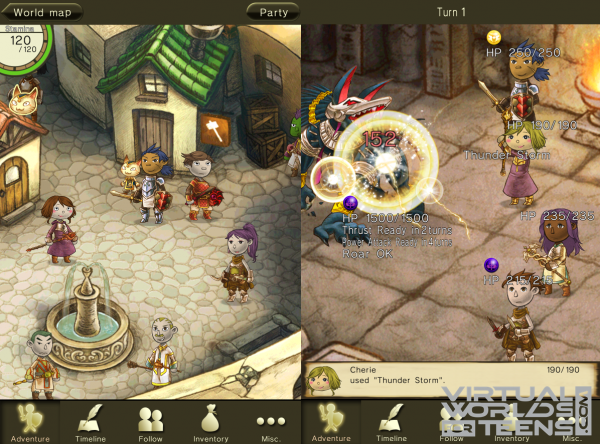 You will even have a chance to use various materials that you can collect while you are out adventuring. You will be able to create your very own armor and weapons that you can completely customize. It is all up to you on just how you will make the most out of the loot that you get from combat. You can create pretty heavy duty gear and even hunt down more rare items and valuable materials, and possibly even sell your crafted items in the trading bazaars to earn extra in game cash that you can use on just about anything.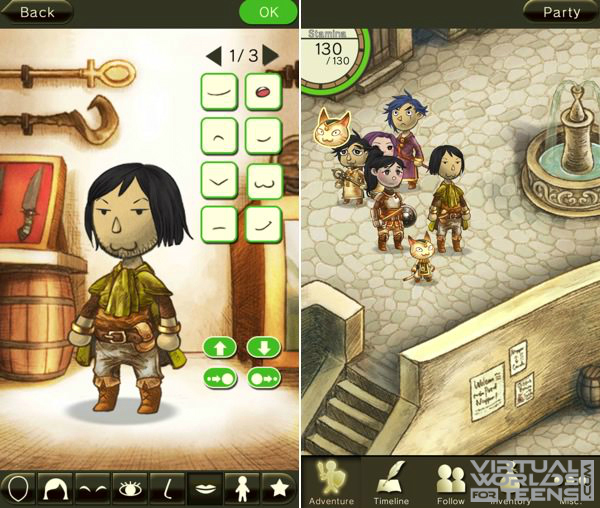 There is even a place where you can keep track of all the adventures you have had. The Timeline will show what you traded, what monsters you destroyed, and what equipment was used to destroy them. All of your journey will be shown on the Timeline and you can even view other people's timelines to see what they have done and even what is waiting around the corner. You can even use your timeline to connect to other people. Basically your timeline is how you can meet new people, and even use it to search for new people to play with or even to see how a person may have completed a challenge that you haven't done yet. This lets you keep up with all of your friend and follow the progress of all the heroes that you look up to and possible gain a few followers of your own.
There are some really cool promotions that you can take part in. If you take a chance and share your data on both Facebook and Android platforms, you will be able to play on your PC or your Android mobile devices.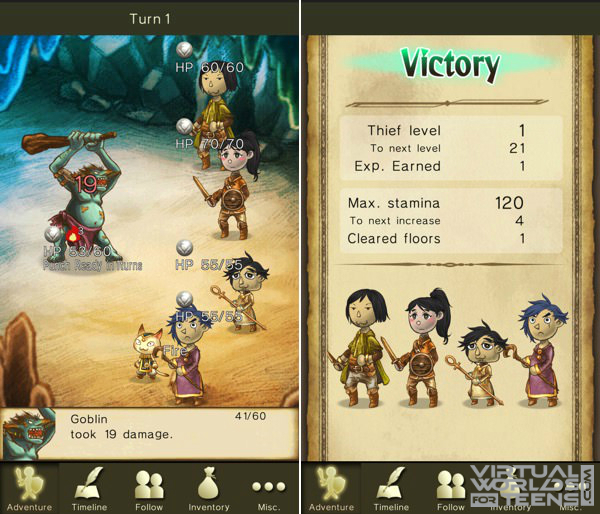 For more screenshots, click here.
What is awesome is that it adapts to your lifestyle and right now if you log into your Android device with your Facebook ID, you will get 300 gold coins. You can use this to buy things from players or to craft your own, better equipment. Normally getting gold coins without earning them is something you can purchase in game with real cash, but free coins you can't go wrong with.
Dragon Seekers is a great place to be, especially if you like to role play. You will be able to do more than just your average slaying, you can track what you are doing, and who you are doing it with. There isn't another game out there that is anywhere near this type of cool, especially when it comes to Facebook and Android gaming.
Dragon Seekers is free to play.
NOTE: this game has been discontinued. Find similar games here: Multiplayer.
Sooo, did you think this game looks cool? If yes, Like!