NOTE: this game has been discontinued. Find similar games here: Simulations.
Ever wondered what your parents' garden gnomes do when you are not looking?  Well if you want to know then check out Gnome Town it's a fun new game that lets you be a garden gnome that is living it up and fighting an evil gnome gang while trying to free your Enchanted Forest friends.
In Gnome Town you start off as a lowly little garden gnome that is ready to retire to the Enchanted Forest and have a nice peaceful life but little do you know that there is an Evil Gnome that has a gang called the Gnomads.  The Evil Gnome and his pack of nasty Gnomads are kidnapping and enslaving your forest buddies.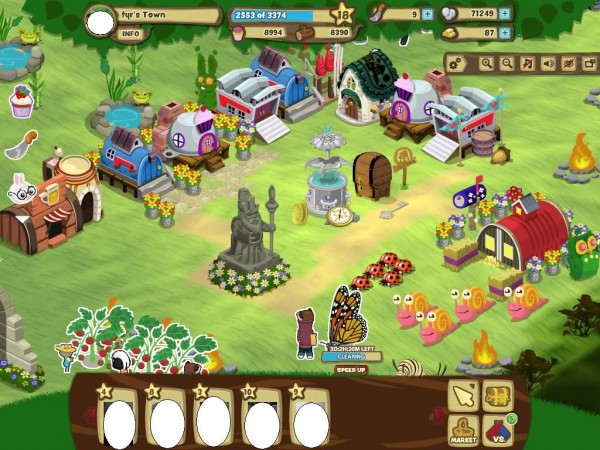 Your mission as the garden gnome hero is to try to free as many of the forest critters that have been kidnapped and enslaved by the Gnomads.  You have to stop the Evil Gnome from kidnapping all of your forest critter friends and stop the Evil Gnome from taking over all of the Enchanted Forest.
You have several friends to save and they include the Wise Old Gnome who has lived longer than any other critters in the Enchanted forest, Botkin the Bunnya is smart bouncy bunny that has escaped from the Evil Gnome and he can help you on your missions, Chipper the Chipmunk is energetic and oh so very high strung which works for you as he is talks, moves, and works fast, then there is Stefan the Skunk who is the emo in the group.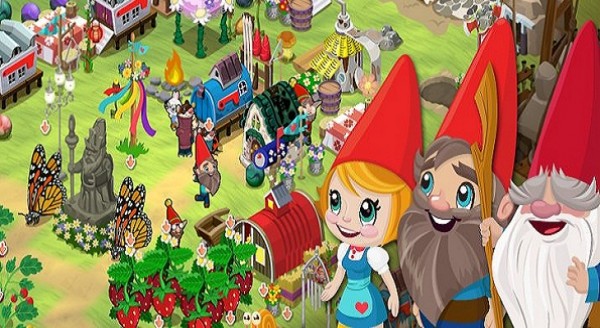 Oh course you cannot forget Mr. and Mrs. Squeakers the mice they are smart, loyal, and very hard working, and the last member of the critter family is Myrtle the turtle he may move slow but he is gentle and kind-hearted.
To get your mission started you have to explore the Enchanted Forest and what better way to do that then with machetes.  But don't forget to watch for trapped critters and resources that will help Gnome Town thrive.  Clear lands as you go to get more resources and to explore the forest.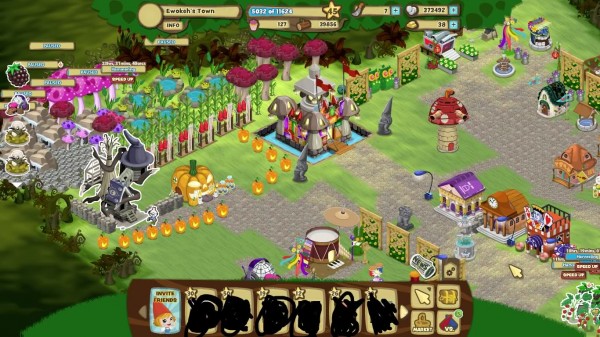 For more screenshots, click here.
Once you've collected enough resources you can build a home for yourself and you can use your home to help keep your forest family and forest critters safe.  You can also build a town so that your friends can join you in the Enchanted Forest.  No matter your age building Gnome Village is great fun that allows you to make friends and build a whole village.  Not only do you explore and build a home but you also get to harvest crops to help feed your critter friends and you get to socialize with other gnomes.
You can even build your own tavern and invite gnomes from other towns to come and join the fun and the fight against the Evil Gnome!  You can your forest friends can go on quests to get more resources and find out how to defeat the Evil Gnome.  Disney Gnome Town is a super fun game that is great for all ages!
Disney Gnome Town is free to play.
More Games Like Disney Gnome Town
NOTE: this game has been discontinued. Find similar games here: Simulations.
Sooo, did you think this game looks cool? If yes, Like!