NOTE: this game has been discontinued. Find similar games here: Fashion.
Whether you have an interest in fashion or fairies, Disney Fairies Fashion Boutique will be able to offer you something that you will enjoy. You are going to be running your own fashion boutique, doing what you would expect and using your skills. While this might all seem normal at first, it takes a very unique turn.
This game is all about fairies, like our favorite Tinker Bell. You are going to be running a fashion boutique for these fairies, and you are going to be able to create unique clothes for them to wear. Unless your creativity and use the many items available to you to interest your customers.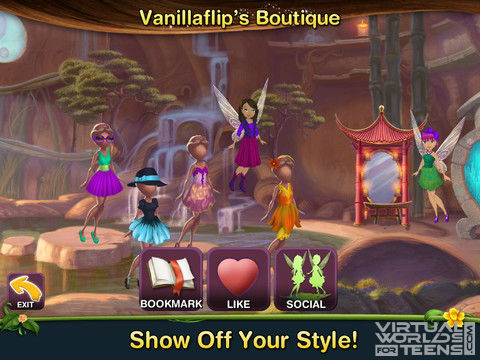 What might interest many at first is the fact that this is a Disney fairies game. Any fan of Pixie Hollow and Tinker Bell will know these fairies, and may already love them quite a bit. They are everywhere today and many people adore everything about them.
This game takes them somewhere else, somewhere very different from their usual homes. You are not going to be collecting with these fairies, you are going to be selling to them. You are selling them your fashions, which can be what you enjoy and what matches your personal taste.
Fashionistas are going to love this game, obviously. You are selling to the biggest and best in the fairy world, something that you might have never done before. This game offers you the chance create a large, successful boutique that will be browsed by fairies from all over, giving you the chance to be big there. As you become more popular, you will attract the attention of popular fairies, like those found in the cartoon and even Tinker Bell. This will help you to do better and to feel great about your progress through the game.
You are not selling generic, pre-made clothes. In this game, you will be able to unleash your creativity. You will be able to create various clothing options for the fairy customers, helping you to have a unique clothing line. Since you can also choose the theme and personalize this game quite a bit, there is going to be a lot for you to do.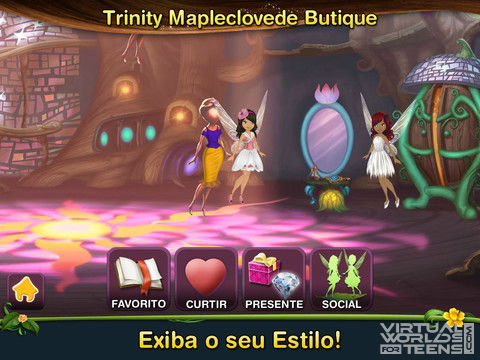 For more screenshots, click here.
Just setting everything up is going to take time and is an experience in itself. When you are trying to have the most fun, this is what you need. You are not held down by restrictions, you are not forced to sell the same clothes and have the same theme as other stores, and you are not going to become bored of the same game that you have played time and time before.
With the mixture of fairies and fashion found in this game, it really can be a joy for anyone. You will be able to enjoy seeing your favorite fairies, of course, but you will also be able to experiment with fashion. You are going to be running a popular boutique that is your theme of choice and that carries your own line, making this a game that is very much you.
Disney Fairies Fashion Boutique is free to play.
More Games Like Disney Fairies Fashion Boutique
NOTE: this game has been discontinued. Find similar games here: Fashion.
Sooo, did you think this game looks cool? If yes, Like!