NOTE: this game has been discontinued. Find similar games here: Hidden Object Games.
In the Disney themed Facebook game, Animal Explorers, animal lovers and people who enjoy challenging puzzles are in for a treat. Instead of the usually messy room premise of typical hidden object games, in this game you search through carefully drawn crowds of animals in natural environments to find hidden objects. It's fun, nice to look at, and educational. You are a part of the Global Wildlife Research team that watches animals in their natural habitats and creates wildlife preserves for the animals.
This game has the same name as the Disney Animal Kingdom theme park in Florida, but otherwise it has no similarities to that park. The preserve isn't intended for tourists or visitors, so you won't be building any gift shops or concessions stands when you build your preserve. The main aim is to give a home to the wildlife.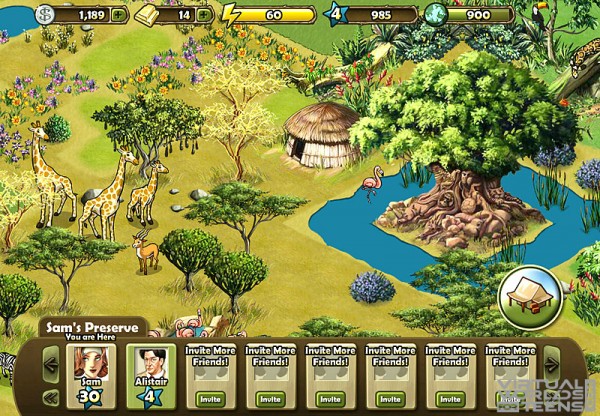 The gameplay includes following a story from various scenes and finding specific items amongst a lot of clutter. While some of the items to be found are in strange locations, it is still fun to play, and the environments are fun to look through. You will see elephants, the artic, rainy environments, exotic bird populated waterfalls and more. This game includes educational aspects and teaches players the names of animals that aren't well known.
When looking for an item or animal that is unfamiliar, you will learn what it is and what it looks likes, building your animal lexicon. With every animal on the list of things to fund, you will get a picture of the animal and a brief list of facts about the animal. It's a great way to learn more about the wildlife of the world.
The game also includes building a preserve. You choose the location for the preserve and look up places to put your animals. You're supposed to put animals where they would be the happiest, like putting an animal who eats plants near their favorite source of food and not in the reach of predators.
The animals do things that real animals do, like grazing, walking around, and exploring their environment. As you progress in the game, you get more animals to put in your preserve. It's fun to learn about the different animals and placing them in spots where they'll be the most happy.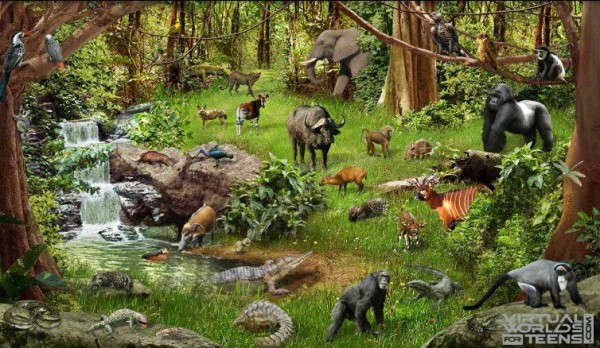 For more screenshots, click here.
The most fun lies in the hidden object portion of the game. The scenes for the hidden object portion are beautifully rendered and rival any artistic painting. It's a blast to learn more about the different animals as well. It can be challenging to locate the different items that you have to find. In this game, you really have to use your brain as the levels get more difficult.
Since it is geared towards children, the levels aren't overly challenging, but challenging enough that they cause you to think. Otherwise, this is a simple, fun and educational game. Children will love it and adults can get some fun out of it too.
Disney Animal Kingdom Explorers is free to play.
More Games Like Disney Animal Kingdom Explorers
NOTE: this game has been discontinued. Find similar games here: Hidden Object Games.
Sooo, did you think this game looks cool? If yes, Like!