Part time management, part restaurant management, Dining Zoo does a great job of bringing you a new and intriguing game. It challenges you and it puts you in front of tasks that you have to complete. It makes you want to grow your restaurant and keep your customers happy. It keeps you on your toes, but never makes it so frustrating that you want to quit. Packaged in lovely and beautiful graphics, it is the perfect game for any fan of the management genre. You will have a new business to run and a lot of customers to keep satisfied, and it will take a lot of time and effort to get right.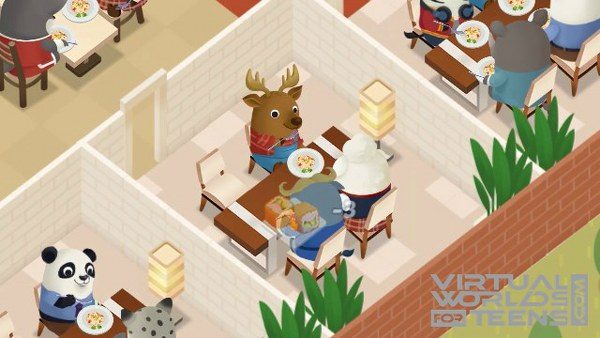 The core of this game is a lot like other management games that focus on restaurants. You are going to have your own restaurant, which you will have to run exceptionally well in order to succeed. It is not easy, however, especially as you grow. You have to keep people coming through and staying happy, giving them their orders as soon as possible. If the timer runs out on a customer, they leave dissatisfied. This is bad news for your restaurant, and may hurt you as you try to earn money and grow the business.
In the beginning, you will get a feel for what the game is like. If you have played time management and restaurant management games in the past, this should not be anything new. You run a restaurant and you feed the customers, with a timer forcing you to go as fast as possible. If that timer runs out on a customer, they walk away angry. This is lost revenue for you and an angrier customer base, neither of which you want. You will have to work fast if you want to avoid that unhappiness and if you want to bring in as much money as you possibly can.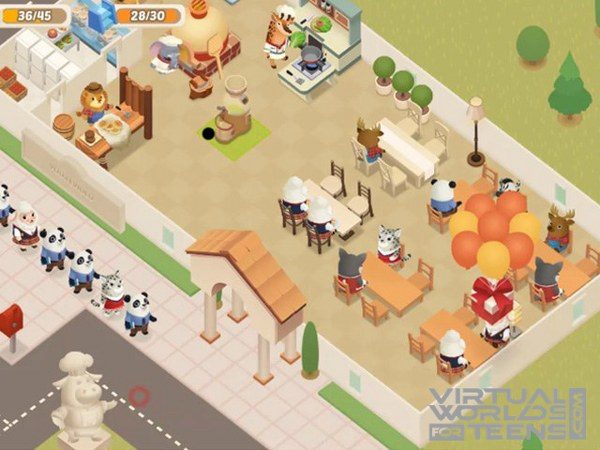 Not long after starting Dining Zoo, it does up the challenges of the game. One of the biggest is the number of customers going through your doors. It is not small or gradual; it is a huge crowd. You have to manage a lot of people, all at once, if you are to succeed. This means learning how to keep them all happy, getting orders out quickly, and moving on to the next person right away. This is not simple.
All of this does come in a wonderful little package. Dining Zoo has great graphics and colorful art, with cute animal characters. It is a world where everyone is an animal and you are the one serving them food. It looks great and helps to keep the game entertaining visually.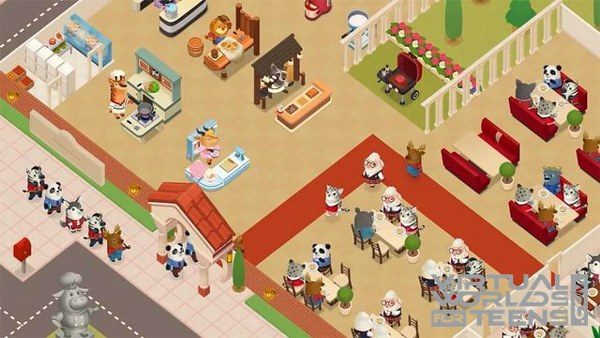 For more screenshots, click here.
Dining Zoo also features an engaging task system that has been designed for the sole purpose of making sure that players never feel idle. The task system will keep giving you things to do and, on top of this, it'll even give you generous rewards whenever you complete the tasks that it assigns.
The mechanics and overall playability of the game are wonderful, too. Dining Zoo is the restaurant and time management game that you have come to expect. It looks good, it plays well, it has challenges, and it makes you work hard. It makes you go above if you want to succeed in this world.
Watch more videos on their YouTube channel: Dining Zoo on YouTube.
Dining Zoo is free to play.
Sooo, did you think this game looks cool? If yes, Like!