Date Warp takes you on an adventure like no other. Through this story, there are many things that you will find. You might find love or you might go down a very dark path. Which one you find is dependent upon your own actions. That is because this is an interactive novel. As you read, you will have the opportunity to change the outcome of the story, leading to one of eleven possible endings.
You are going to be playing puzzles, reading, and changing the story as you go along until you have unlocked all of the stories. If you do choose to replay, you do not have to reread the same text or replay the same puzzles. This takes out a lot of the boring and repetitive actions that make replaying games boring. You will be able to enjoy all that this offers for quite awhile.
The beginning of Date Warp takes you through the life of Janet. You are going to be enjoying her date up until the moment that her date's car breaks down, which is when the action begins. This will lead you to a mansion, the spooky kind, of course.
Once there, you will meet a group of men and the real story is going to begin. It is a science fiction story so you can be sure that you will see some strange twists and turns as you read on. This is going to lead you down a very different path than you have seen before, giving you a new and exciting experience.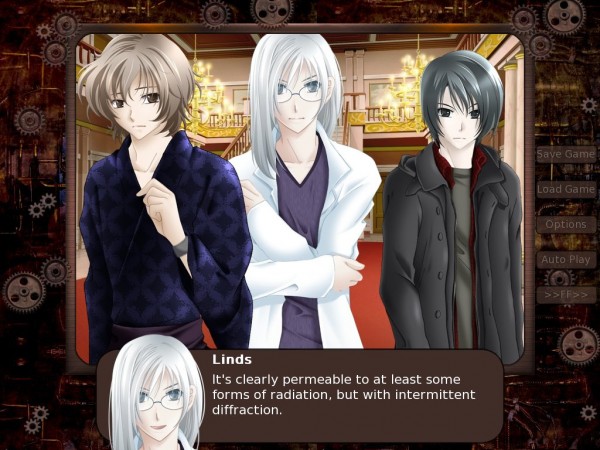 Date Warp is an interactive novel. This means that, while it is a story, it is a game, as well. As you read, you will be given options at certain points. These options are what change the direction that the game is going. When you choose one, what happens next is going to be different and will change the outcome of the story.
With eleven possible endings, there are going to be a lot of possibilities. When you finish one, you can play through again to see another ending. If you do not want to read parts that you have already read, you have the option to skip.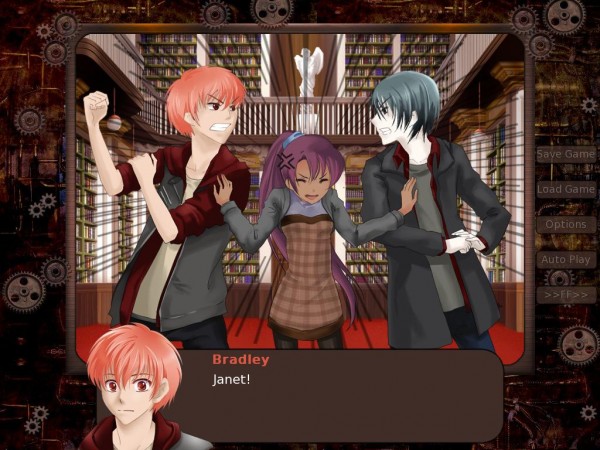 For more screenshots, click here.
You are not simply making choices here. This interactive novel also offers puzzles throughout the game to make it more interesting. When you make a choice, you are going to be faced with a puzzle to continue on to the next part of the story. If you have already played through and made a similar choice before, you can skip the puzzles just as you did the reading parts.This will help to keep the interest in the game and avoid becoming bored due to reading the same stuff eleven or more times.
The art of Date Warp is very attractive. Its anime style continues the interest and helps to make the game more appealing. Along with its more mature content and language, this is a great game for older audiences. Teens and late teens should love all that this has to offer and actually want to continue replaying it.
Watch more videos on their YouTube channel: Date Warp on YouTube.
Date Warp is free to play. And hey, you can find more of these interactive novels on our Flirting Games category. Just saying. 🙂
Sooo, did you think this game looks cool? If yes, Like!