What Is Dance Magic
Play Station 3 has exclusively released a super unique music game that will pit your dancing abilities against different performers, who will challenge everything from your creative dancing abilities to your various techniques!
Not only will you be a super dancer but you will also be a warrior, fighting for world peace! Dance Magic is a new form of biological energy that will only be realized while developing your dancing skills. Everything from a small disagreements to wide spread military conflicts, while all is brought to a peaceful ending through dancing duels.
Through their press release Gaijin Entertainment, creators of Dance Magic, stated "all of the Earth's people are not only dancers, but also warriors fighting for peace."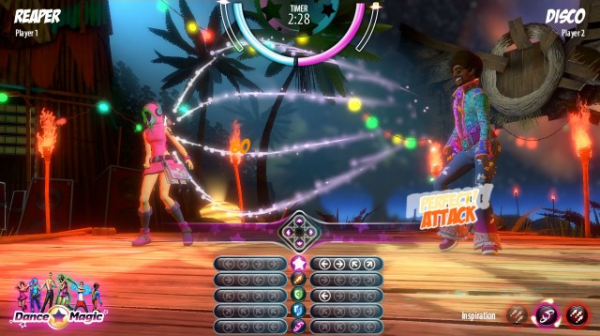 Game Scenario
Imagine if scientists discovered a new form of biological energy able to convert dance movements into real power? What if the fate of the entire human race depended on the most skilled dancers' powers?
World peace is being threatened by a very powerful, evil dancer who will use Dance Magic to take over the planet. The power of dance will destroy all and people will die if this evil force is not stopped. By altering biological energy, this evil force has discovered how to turn dance moves into weapons of destruction and become the single most powerful force on earth.
You are here to protect the dance floor from evil and save the world from a grievous ending because you are the hero of Dance Magic! You and your friends are all that stands between this menace and saving the entire human race!
Players are challenged to save the world with awesome moves from 20 musical sound tracks, seven dance styles and characters who use special abilities they have developed from various accessories and from different modes of play. During duels, players can accessorize their characters in order to provide them with special abilities. Your moves will be improved with actual motions through the support of Play Station Move.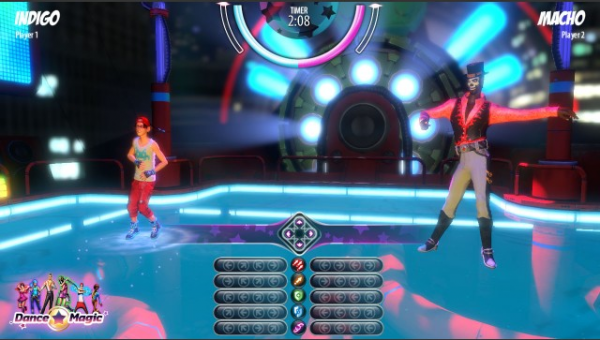 Game Features
You will experience more genuine dancing techniques, due to Play Station Move while enjoying unique music exclusively available from Play Station 3.
Explore and enjoy seven distinctive dance styles from Hip Hop to Disco and Latin to Break Dancing.
Dance to more than 20 musical tracks and be able to purchase additional new songs from the Play Station Store.
Customize your characters with great accessories that provide special abilities during your dancing duels.
Face off in thrilling locations from dancing on roof tops to underground vaults in gothic castles.
You may choose your level of difficulty from Casual, Normal or Advanced.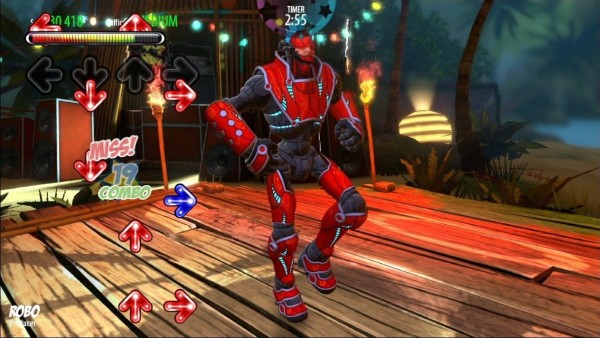 For more screenshots, click here.
Choose your playing modes including campaign, free dance or collaborate dance with your friends via Play Station Network.
You may also replay battles in order to improve your best score and win new trophies.
Overview
The ultimate dance battle has begun! In Dance Magic you are the dancing hero, showing your finest moves in order to defeat the evil dancer!
Join up with your family and friends for the most exciting, fun-packed game to come your way in a long time. You will enjoy hours of great fun and excitement.
Watch more videos on their YouTube channel: Dance Magic on YouTube.
Sooo, did you think this game looks cool? If yes, Like!