NOTE: this game has been discontinued. Find similar games here: Simulations.
Crimson Moon is a mythical fantasy game that is based in a browser setting. You start off the game choosing which race to play; you choose between vampires, werewolves, and hybrids.
You are thrown into the middle of a long-standing war taking place in Melania City, and choosing what race you play chooses your side.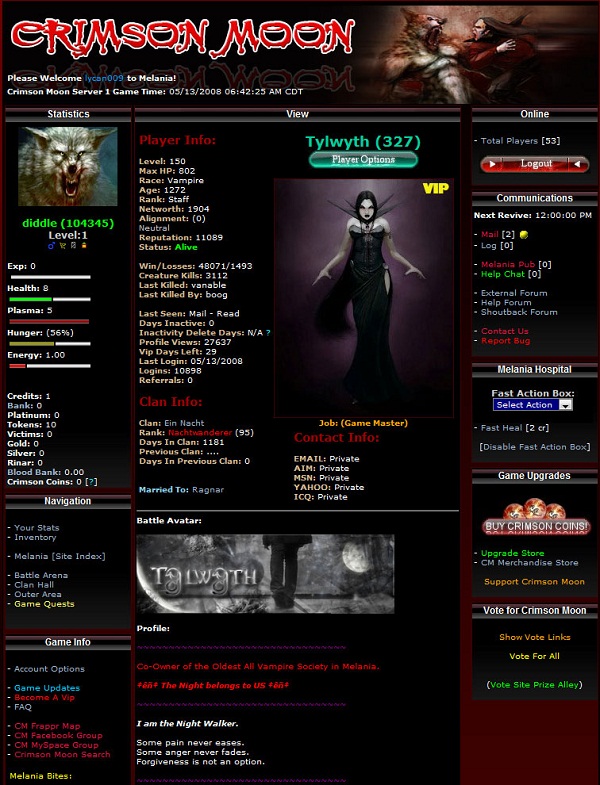 While playing the game, you will increase your various stats by leveling up, or by buying upgrade packages from the in-game store. You'll use your in-game energy, which will be given back to you a little bit every hour, to battle and travel places in game. You'll also be able to heal in the in-game hospital and join a clan for extra benefits.
You will meet other players who you will be able to battle against, usually using your races to determine who you will attack. Defeating players will also give you stat increases and help you play the game even better.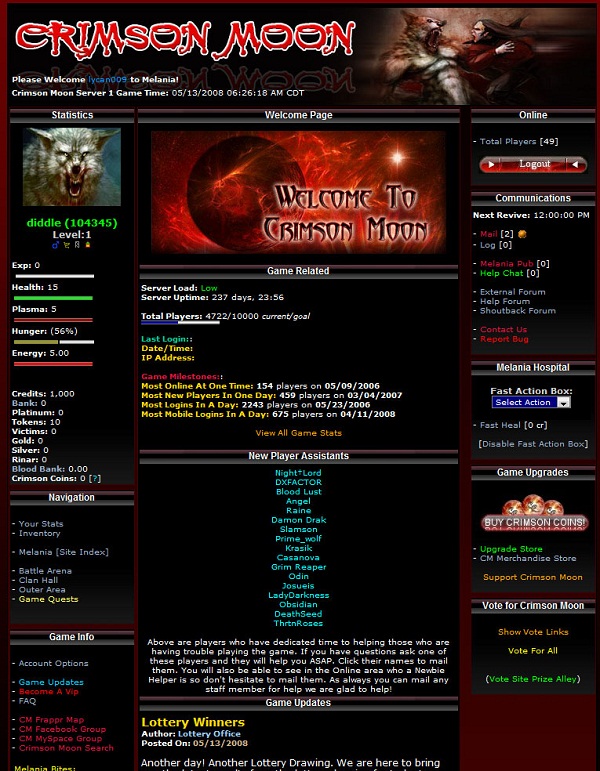 One of the unique features of Crimson Moon is that you will be able to win merchandise from the game by participating in the contests held there. As well, you can meet all kinds of people and forge friendships through the social aspect, and establish yourself with the reputation you'll gain from defeating other players in PVP mode.
As well, you can make yourself a full profile and comment on other people's profiles. It's as much social as it is a battle/war game. You can also join one of three servers for three different game experiences.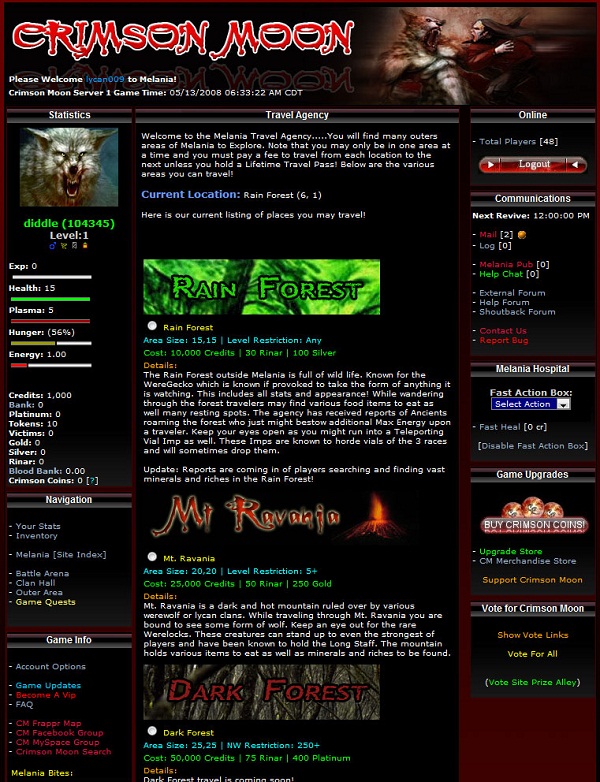 For more screenshots, click here.
Crimson Moon is a great game to try out if you like a fantasy setting that can get you a good reputation score, as well as help you make new friends. It's a unique game experience that also has a strong sense of community built around it.
Watch more videos on their YouTube channel: Crimson Moon on YouTube.
Crimson Moon is free to play.
NOTE: this game has been discontinued. Find similar games here: Simulations.
Sooo, did you think this game looks cool? If yes, Like!