Creature Breeder is a new simulation game that is available to play for free online. The main feature of Creature Breeder allows you to create your own virtual farm and breed a wide variety of different creature types.
By breeding different creatures together, you can create brand new, unique creatures that very few people have and eventually show off your creatures to your friends and other players online. The many different creatures available to breed on Creature Breeder are all fantastically rendered and imaginative.
In order to create a thriving creature farm, it is important that you check up on your many different creatures regularly in order to keep them alive and well. Your creatures depend on your for attention and feeding in order to grow and breed, but they do move around on their own and play with each other in their own habitats.
The graphics of Creature Breeder are cartoonish and very cute, making the game a fantasy-like experience. The many different creatures have their own unique attitudes and perform different actions than each other when they move around in their habitats.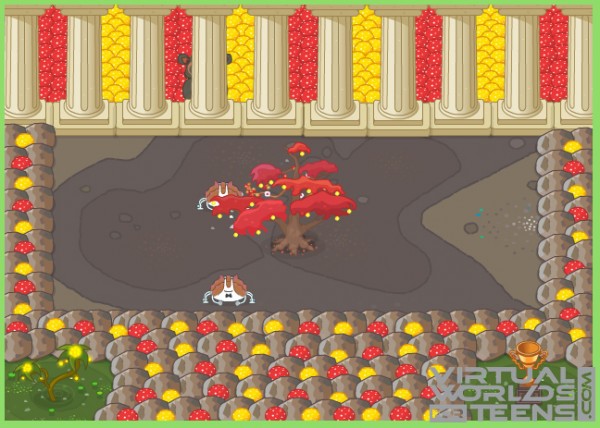 Each account can have up to 10 creatures on one farm, but you will be able to create multiple farms in order to have more than 10 creatures. Creature Breeder is free to play, meaning that you will not have to pay a single cent in order to fully enjoy the game.
There are a few cash-shop features, however, that will allow you to evolve and breed your creatures much faster than if you hadn't spent any money. Spending money is not necessary though, so if you have plenty of time and like taking things slow, you will not need to spend any money.
For more screenshots, click here.
There is an age barrier that allows you to choose your age and interact with people that are a similar age. This allows you to block out the annoying people that you wouldn't want to interact with, while making friends that are like-minded and enjoy the same things that you do.
If you enjoy owning fantastical creatures and breeding many different creatures in order to have a thriving population on your very own creature farm, then Creature Breeder is the perfect game for you. Create your own free account today in order to start your farm and begin breeding your own creatures! Your creatures look forward to seeing you!
Creature Breeder is free to play.
Sooo, did you think this game looks cool? If yes, Like!