Fans of Minecraft, who want something a little different, will appreciate Creativerse. It takes heavily from the game in a lot of ways, with graphics and gameplay resembling the popular title, but it makes it all its own. You have a world and setup that you already know you will love, but with a unique twist on things that keeps everything feeling fresh. Build, explore, play with friends, and more – whatever your creativity and imagination want. You are only limited by yourself and what you can do here, which means there are nearly limitless possibilities. Play for hours without ever getting bored.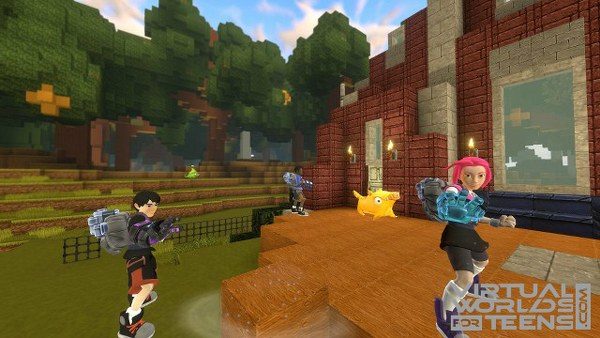 As stated, this is similar to Minecraft. On the surface, it looks a lot like the game. The blocky graphics and sandbox MMO style you love about Minecraft is here. You destroy blocks and collect resources, and you build what you need to build. You can chat with others and play alongside others, or you can go ahead and play on your own. In a lot of ways, it is like Minecraft. This is because Minecraft heavily inspired Creativerse, leading to similar gameplay mechanics and features. If you adore Minecraft, but want to switch it up a little, this title has everything you could want.
While it does borrow from Minecraft quite a bit, it does succeed in being its own game. It is not a rip off of Minecraft, but an inspired title. It takes parts that you love about the game and changes it to fit their own image and desires. It becomes something entirely new while maintaining the features and appeal that you love about Minecraft itself.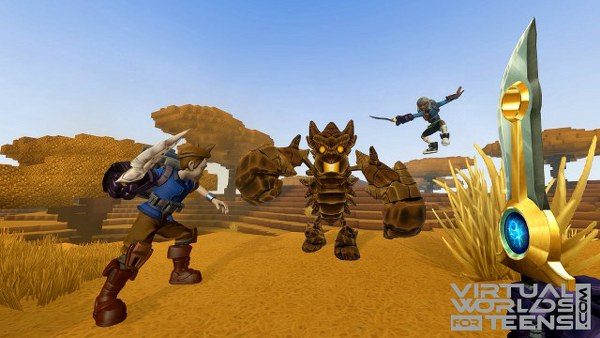 What remains is a high quality, addictive sandbox MMO. You can take apart blocks and build structures, and build necessities for survival. You can travel the massive globe and take advantage of everything in every little corner. You can use your creativity and the resources that you collect to do just about anything you want. The only thing stopping you is you, and that is a magical thing with this type of game. You can explore, create, destroy, and more with only your own imagination standing in the way.
If you choose to play alone, you can follow the story, too. There is a grand and fun story in Creativerse that helps to establish the world. You have something to follow, a direction, and tasks to complete. This makes the world feel a little more real and unique.
If you prefer to play alongside friends, invite them over and build with them. You can always play with others, building and destroying whatever you want with them.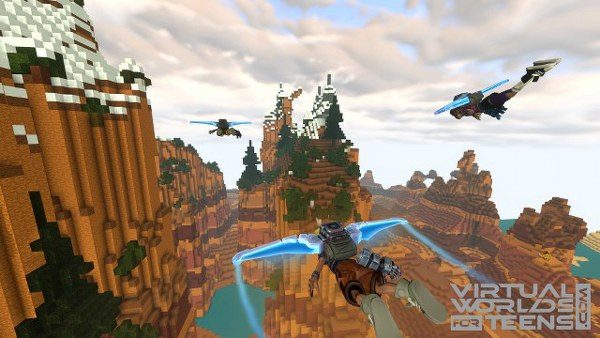 For more screenshots, click here.
Ultimately with a gameplay loop similar to other games in the genre where you'll mine, fight and grow Creativerse has it all wrapped in a nice little package and makes the gear and exploration progress enjoyable as you uncover new materials and enemies around each corner in your hunt to craft everything the game has to offer.
Everything in Creativerse is exceptionally well made. It has the quality, features, and gameplay that you expect of a sandbox MMO. Whether you like Minecraft or the genre as a whole, you will get everything you want here. It is free to play so there is nothing stopping you from joining up with this world and see it all for yourself firsthand.
Watch more videos on their YouTube channel: Creativerse on YouTube.
Creativerse is free to play.
Sooo, did you think this game looks cool? If yes, Like!