NOTE: this game has been discontinued. Find similar games here: Simulations.
A fairy fun fable filled with few foibles
The awesome 2D and 3D levels on this wonderful cross-platform fairy-tale game allows you and your friends to play together. Crazy Fairies features many of your all-time favourite fairy-tale characters.
Crazy Fairies is a game that you can play on your iPod, Androids, and PC's and Mac's. (Tablets and phones) You can play this awesome game on various social networking sites or create a profile from their main website.
Crazy Fairies is a game that you can duel with other players with projectile weapons while enjoying seeing your favourite fairy-tale characters come to life right before your very eyes!
If you love fantasy worlds you will love this fun and exciting game that has included not only one fairy-tale character they include every fairy-tale character available.
When the game opens you will be able to select the realm that you would like to train and fight in. Important to remember, once you create that realm your character or your clan can only be played or accessed from that realm. Realms are very similar; they are just located in different areas in the Crazy Fairies world.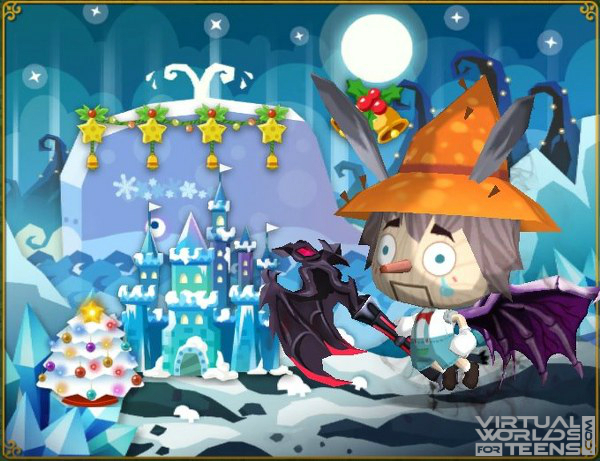 Now it is time to share the wealth and send gifts to friends and family and potential allies.
When you set up your profile for this game you will have the option to play characters as cool as The Pied Piper who has 5% chance for a critical attack with a magical weapon or Mama Wanda that has a 5% reduced damage from magical attacks. There are at least six more awesome characters to choose from such as the God Father, Edith Lizard, Hua Mulan, Ezia Pinzata, The Master Cat, and Arne Pantstellar. Each character has their different strengths and weaknesses.
Once you have chosen your character and given them a nickname you will then begin the game and gather whimsical weapons and energy, as well as coins to level-up. For instance, your first weapon you will receive is a Dwarf cannon. This cannon is a physical weapon that fires in an arc.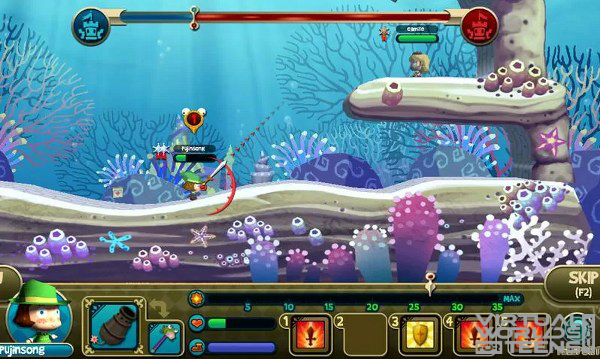 For more screenshots, click here.
You will encounter battles along the way to find items that will help you on your journey. After your first battle you will receive a witch staff that is a magical weapon that will shoot in a straight line.
As the game progresses you will meet new fairies along the way and battle side-by-side to defeat the enemy. On your second battle you will receive a card that gives you extra abilities while battling but can only be used once. These cards can be found in chest or in the shop.
This game is fun and will keep you interested for many hours. You will be able to engage in battles and the more friends you have on your side the easier it will be to defeat the enemy! You can meet new friends from all over the world and play with your current friends as well.
Come join us in our adventures!
Watch more videos on their YouTube channel: Crazy Fairies on YouTube.
Crazy Fairies is free to play.
NOTE: this game has been discontinued. Find similar games here: Simulations.
Sooo, did you think this game looks cool? If yes, Like!