Coindexter Club is a new type of kid friendly educational game. It teaches kids about financial stability and security, and financial literacy. It helps children to develop a better grasp on saving and spending, as well as helping them to appreciate the money they earn a little more. It goes into great depth with this, too. You will have various types of mini games available to play, all helping you to earn cash while completing tasks. You will have a lot of fun while you earn and learn. It is an educational game that sets you up for a more successful financial future.
Kids need to learn a lot about the world early on in life. Part of that is financial literacy, ensuring that they understand how to earn, save, and spend money. Knowing how to handle one's own finances is an incredible life skill that can help with achieving goals and improving your life. For young kids, learning this early can make sure that they make the right choices in life from the start. Whether saving money from chores or using these skills later on, the lessons taken from Coindexter Club are of incredible value. Finances become less of a burden or hassle for these children growing up.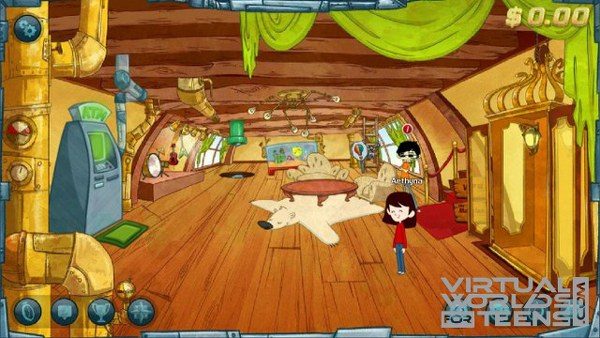 Of course, this game is not just lesson after lesson. It is an educational game, teaching these things in a fun and friendly environment. You learn how to earn money through entertaining mini games that mirror real life activities, like mowing and running a lemonade stand. You will complete these tasks, finishing the mini games, in order to earn some money that you can use for the Coindexter Mansion.
One of the mini games, the lemonade stand one, is more of a tycoon game. It actually has a lot of depth to it, giving you a game within a game. You will have to manage it like a real business, adding to the already full list of financial lessons this game offers.
That Coindexter Mansion mentioned is the reason for this. You have to earn money in order to help maintain it. The reason that you work these jobs and the reason that you save money is so that you can keep up the mansion. This requires good knowledge of earning and balancing your funds.
If you earn enough, you can find yourself on the leaderboard. There is a leaderboard here that lists all of the top players in the game. If your funds continue to rise, you can have yourself on there, too. It is the perfect way to show off how good you are with money and in the game.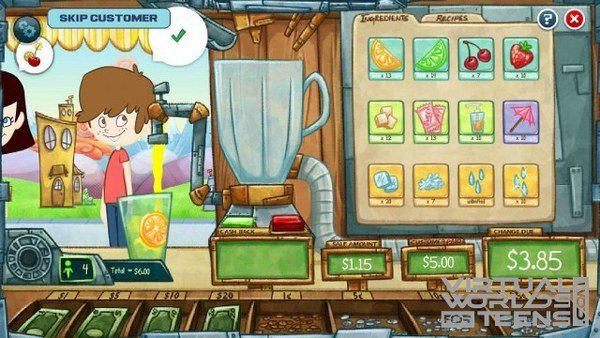 For more screenshots, click here.
There are some other fun games as well like the recycling game, ispy game where you must find the missing time machine pieces and a memory game which uses currency types from around the world. Throughout the game there are Coindexter club members with red icons who will tell you all there is to see in and do in Econopolis.
Everything here is kid friendly. Coindexter Club is for kids, teaching lessons that most other educational games simply do not. It is a friendly, inviting environment that will develop children's financial knowledge without any risks or concerns. Not only that, but it will do so in a fun way, too. You come away entertained and informed, and it builds skills for the future.
Watch more videos on their YouTube channel: Coindexter Club  on YouTube.
Sooo, did you think this game looks cool? If yes, Like!