Club Penguin Island is the follow up to the immensely popular Club Penguin. Disney updated the game to fit a new audience, and to fit the look and style they now wanted for it. With a new shiny new appearance, it has come back, with a lot more for its players. Customization, quests, mini games, socialization, and more are available. Anyone who loved the original Club Penguin will want to play this gem, giving you everything you loved about the original with far more than it ever offered before. Exciting, engaging, and a new adventure all together, and it is all waiting for you.
Before going into it, it is important to point out that many features are only available to Premium members. While you can play for free, Club Penguin Island restricts the content for free members. When playing for free, you have basic personalization options, few activities, and socialization available to you. While all of this is perfectly fine, it does leave a lot to be desired. If you want the full experience, and to enjoy everything mentioned below, you are going to want to pay for membership. That is the only way to experience all of what this game has to offer.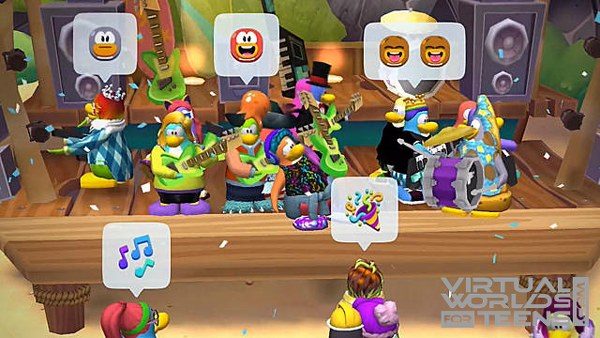 When entering the game, after completing a basic tutorial, you are going to have customization options. You can choose your color, which is the extent of what you can do when free, as well as your own clothes. When a paying member, you can create and style your own outfits. Using fabrics available and resources available, you can begin designing your outfit however you want. Become a pirate or look like an animal, whatever you prefer. There are nearly endless customization and personalization possibilities here for you, allowing for true individuality to shine through everything you do.
Activities are everywhere you look in Club Penguin Island. You can go on a zip line, play music, complete puzzle games, and much more. The activities here are everywhere you look. For a mobile game, this is something to love. It is not simple and basic, with only a few select options. Instead, it is everything you want in Club Penguin and in a game in general. Activities and mini games will keep you having fun for hours.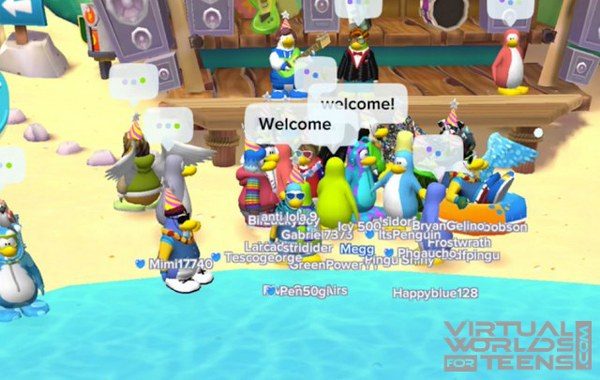 You also have a lot of interactive items around you. These items will give you extra things to do, even if that is just lounging around with friends. Some items serve an actual purpose, while others are there just for sitting.
Earn coins to buy all sorts of stuff, too. With your virtual currency, you can buy things like food and toys, or other items available through the shops. With real cash, you can buy outfits and special items through the Disney shop.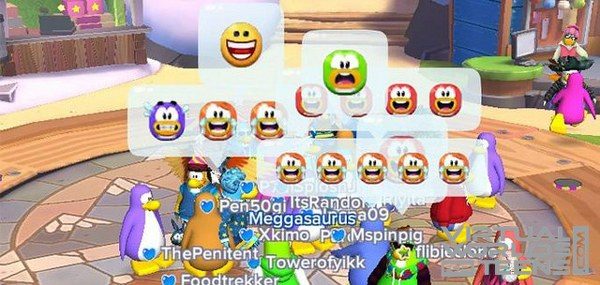 For more screenshots, click here.
Being a Disney game, Club Penguin Island has superb graphics (animations, models, and the like) as well as a cheery and brightly-colored art style. The music and sound effects used are perfectly suited to the game as well. We particularly love the part where every sound effect your penguin makes at the Sea Cave has an echo. The attention to detail is simply amazing!
Club Penguin Island is a child friendly and fun game. It offers endless entertainment for all ages, as well as a beautiful and exciting follow up to the hugely popular Club Penguin. If you loved the original, or just want something new to enjoy, you will adore this game.
Watch more videos on their YouTube channel: Club Penguin Island  on YouTube.
Sooo, did you think this game looks cool? If yes, Like!