Club Cooee is a unique, free online community game where you can create an avatar, build an online home, socialize with other members' avatars in real time and much more.
Club Cooee is free to join and it installs within minutes. You can spend hours socializing in 3D chatrooms, discussing a wide range of topics like celebrities, music, fashion, art or whatever else happens to interest you. Use the fun instant messaging feature to chat with friends with the Windows Club Cooee chat widget.
Once you create your avatar, it's time to make a life in Club Cooee. You can:
build, furnish and arrange a house for your avatar;
dress up your avatar and party in the 3D clubs;
create tunes and play them in the DJ room where others can vote on your music; and
meet up with and chat with your friends' avatars.
You can also earn Cooee Points (the game's currency) by referring friends, filling out surveys and more.
An interesting and unique feature in Club Cooee is the ability to design and sell your very own apparels. You can start doing this by setting up your own Designer shop. In fact, by selling your digitally designed clothes in Club Cooee, you can earn some CC that you can use to buy some other really cool items.
At Club Cooee, you'll get to meet tons of fun people,  show off your creative talents and chat with new friends who have similar interests.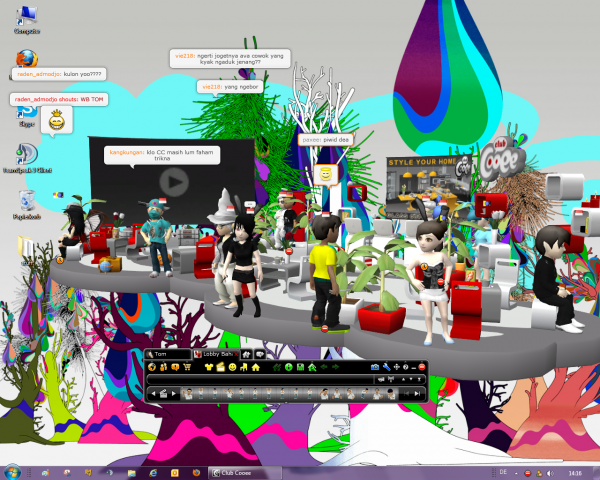 For more screenshots, click here.
Club Cooee is a fun online community game where you can live it up through your avatar. Stop by, check it out and star creating your own avatar today!
Watch more videos on their YouTube channel: ClubCooee on YouTube.
Club Cooee is free to play.
Sooo, did you think this game looks cool? If yes, Like!